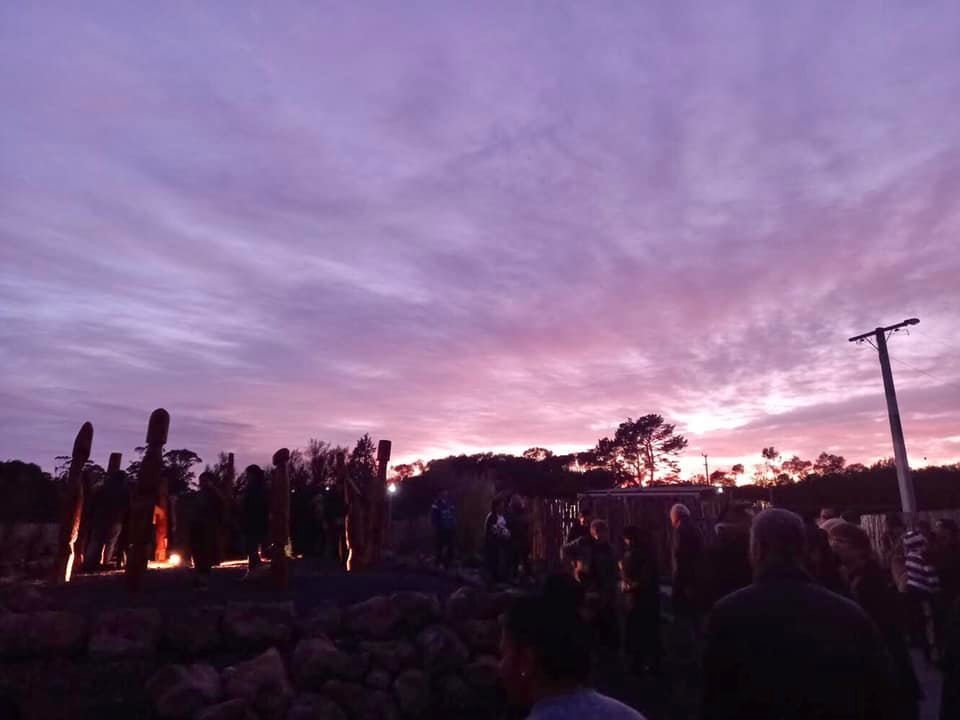 Moments before the lightness of dawn, four words cracked the blanket of darkness: ko wai tō ingoa? Tangata whenua echoed the call as they encouraged manuhiri to say the names of local tupuna during the blessing of Te Waiariki Ngawha Springs near Kaikohe last week.
Te Waiariki Ngawha Springs is a taonga (precious treasure) of cultural and spiritual importance and is acknowledged by tangata whenua for its medicinal properties. Located 30km from the Bay of Islands and 5km from Kaikohe, the springs closed in March 2020 for a much-needed upgrade which was supported though funding from Foundation North, the Provincial Growth Fund, Te Puni Kōkiri and Northland Inc.
Foundation North funded $1.87 million to assist the refurbish of non-pool facilities.
Parahirahi Ngawha Waiariki Trust is kaitiaki (caretaker) of the Springs, Chair Dr Te Tuhi Robust says it was a happy coincidence the Trust took the opportunity to refurbish the springs at the onset of COVID-19.
"For more than 400 years, this ancient source of water direct from Papatūānuku has been a place for healing and rejuvenation. Now, post COVID-19, we are back better than ever as a place for locals and visitors can come for their health and wellbeing."
Accounts of Ngawha Springs date back to 1600 when Ngāpuhi ancestress Kareariki discovered their curative powers, particularly those giving relief to mothers after childbirth.
Over time many have taken advantage of the healing qualities provided by the natural springs; Warring iwi and hapū would attend the pools together after battles to embrace its remedial value. The notable Ngapuhi warrior Hone Heke Pōkai used the pools following the battle of Mawhekairangi.
Ngawha Springs are fed by natural geothermal spring waters. There are 16 mineral baths each with unique nutrient and temperature characteristics, used for centuries for relaxation as well as their therapeutic qualities and healing properties.
The Ngawha Springs are iconic to Ngāpuhi who have always had a relationship with the healing waters valued for providing physical and spiritual wellbeing. They are culturally significant and have a rich social, environmental, and political history.
"We believed the Springs site should be acknowledged for its history and also preserved for the future. The upgrade will ensure that the Ngawha Waiariki Trust has the means to continue safeguarding, monitoring and caring for the site and its many visitors throughout the year. He taonga tenei," said Peter Tynan, Foundation North Chief Executive.
Environmental and cultural options also feature in the designs, and the redevelopment design approach aims to enhance existing natural features and explores cultural narratives and themes such as incorporating the local maunga (mountain) and the taniwha Takauere into the main building design.