Pacific youth take the reins of decision-making to distribute $200,000 in their community, their way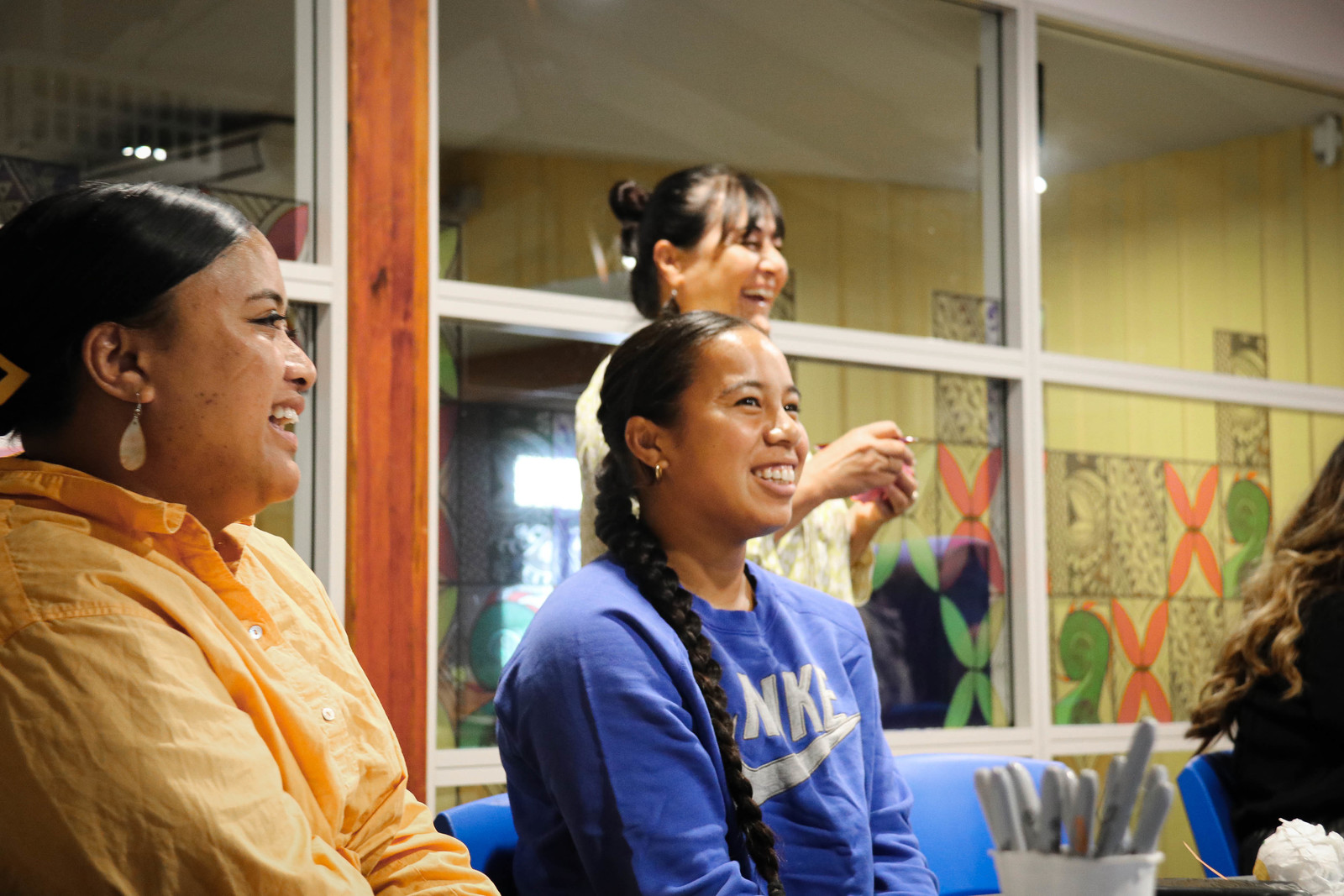 A panel of young Pacific South Aucklanders has designed, promoted and delivered a unique funding programme to distribute 20 grants of $10,000 to projects benefitting Pacific communities in South Auckland.
The 13 young people (aged 18-26) responded to a call put out last December by community trust Foundation North, offering youth who were passionate about their community the opportunity to step up and take the reins of decision-making to create their own $200,000 fund, with $100,000 from Foundation North and $100,000 from the Ministry for Pacific Peoples.
Over fortnightly sessions, guided by youth facilitator Isi Loamanu, supported by Foundation North Staff, the panel collaborated to decide the fund's objectives and assessment criteria - culminating in the launch of the Pasifika Waymakers Fund in April 2023.
The community response, spurred on by the panel's eye-catching social media activity, was overwhelming, with 51 applications. Panel members were excited about the opportunity to get behind the projects, and mindful of the responsibility that came with that.
"I always come back to the saying 'Be the change you want to see', and I have never been part of anything like this before", said panellist Callum Fiu (23), a digital content producer from Māngere East. "I loved being able to put my passion for my community together with my love of everything creative. I am glad I stepped up and gave this a go, and it directly benefits our Pacific communities which is a massive win!"
For others on the panel, the experience fuelled a fire in them to contribute more to the governance space. "I have joined two boards since joining this panel!", commented Nova Tagi (26), an entrepreneur from Pukekohe. "This project has excited and challenged us in equal measure – it has required all of us to come with an open mind, to ask questions, to not be afraid to voice our opinions and also to share the talanoa space, even when there might be disagreement."
The 20 funded projects were selected for their fit with the Fund's intent to benefit Pacific people, their families, and communities in South Auckland: from a barbershop academy and health/allergy aware cooking lessons, through to a Niuean cultural festival and a hip-hop dance showcase.
Foundation North's Head of Funding, Audry McLaren, said, "Participatory grantmaking is an evolving practice requiring trust and openness to innovation and, most importantly, supporting community-led fund design, development and decision-making. This is the third iteration of participatory grantmaking with Pacific youth in South Auckland. Each time has been different, and the learnings for us as a funder are invaluable. We are delighted to partner with the Ministry for Pacific Peoples to support young Pacific leaders positively impacting their communities."
Ministry for Pacific Peoples Deputy Secretary for Service Delivery, Tuaopepe Abba Fidow commented "This approach is innately the right one for so many reasons: it puts decision-making into the hands of our gifted and connected young people, it responds to real-time community aspirations at a grass-roots level, and it honours Pacific values with a by-Pacific-for Pacific approach. We celebrate the achievements of the panel, and the impact the 20 projects will have for Pacific communities. It has been a delight to see the Pacific Youth Future Makers taking these steps into the world of funding and governance."
Click here for the list of approved grants.