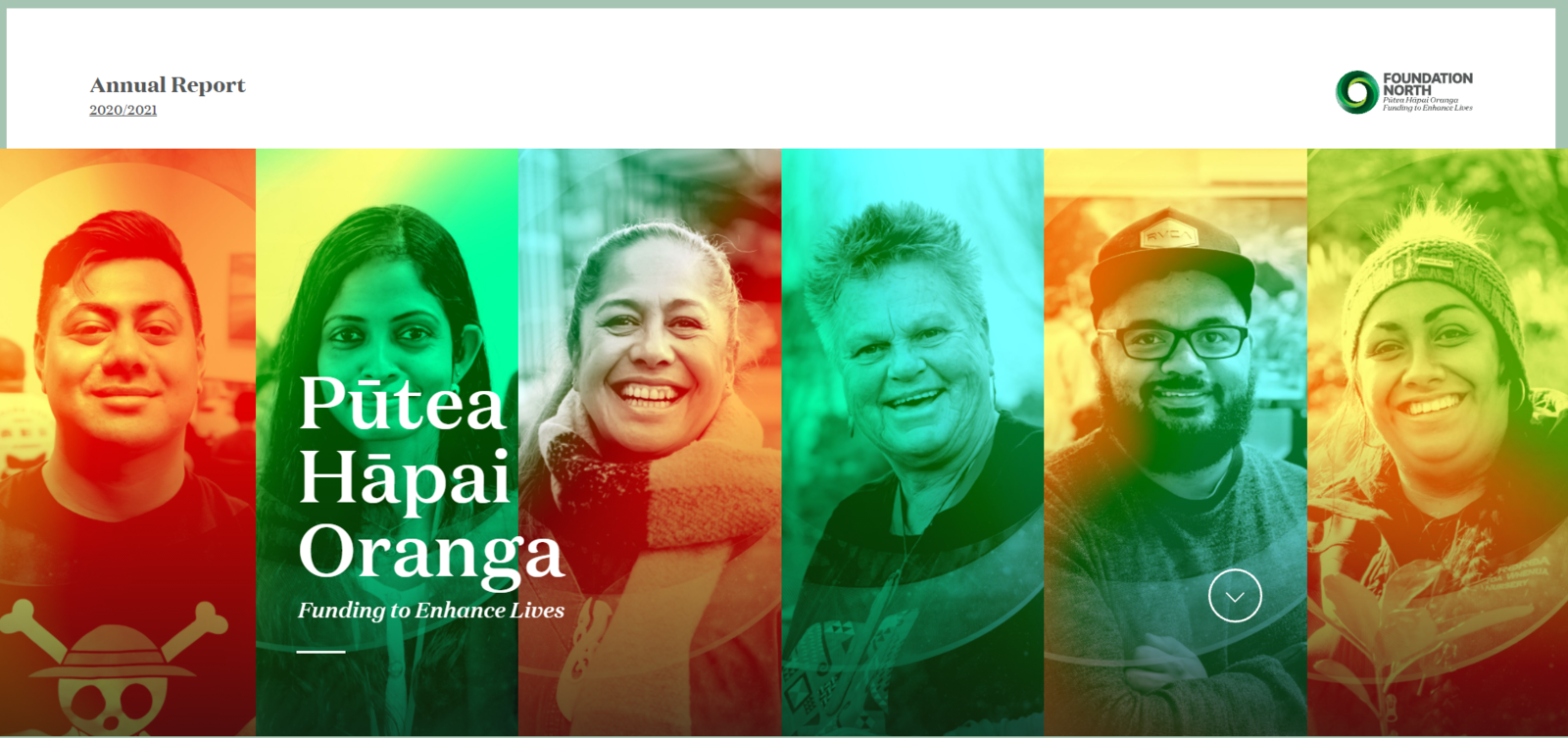 We are extremely proud to release our 2020/2021 Digital Annual Report today. The report is a celebration of the impactful mahi that we have had the privilege of supporting over the past year.

The report incudes messages from our Board Chair Walter Wells, CEO Peter Tynan, kōrero by our kaumatua Kevin Prime and digital case studies showcasing the work of organisations we support.
This year's theme "Whakamana i ngā Hāpori" speaks to the resilience of our communities throughout what was, and still is, a challenging time for Aotearoa.

Read the report here: www.ar21.foundationnorth.org.nz
Annual Public Meeting 2020/2021
Foundation North Trustees are also excited to invite you to this year's Annual Public Meeting, which will be held online. While we can't be together in person, we are looking forward to celebrating together under a virtual roof, the impactful mahi we do with communities.

Register for our Annual Public Meeting here.
Questions from the public are invited by email questions@foundationnorth.org.nz and will be answered on the Zoom call.
The full version of the Foundation's Annual Financial Statement and the List of Grants & Community Support (2020/2021) are also now available.
Browse our Annual Reports
Read our Full Financial Statements 2020/2021
Explore our List of all grants and community support 2020/2021