Helping to restore the tekoteko of Ngā Ana Wai in time for Te Matatini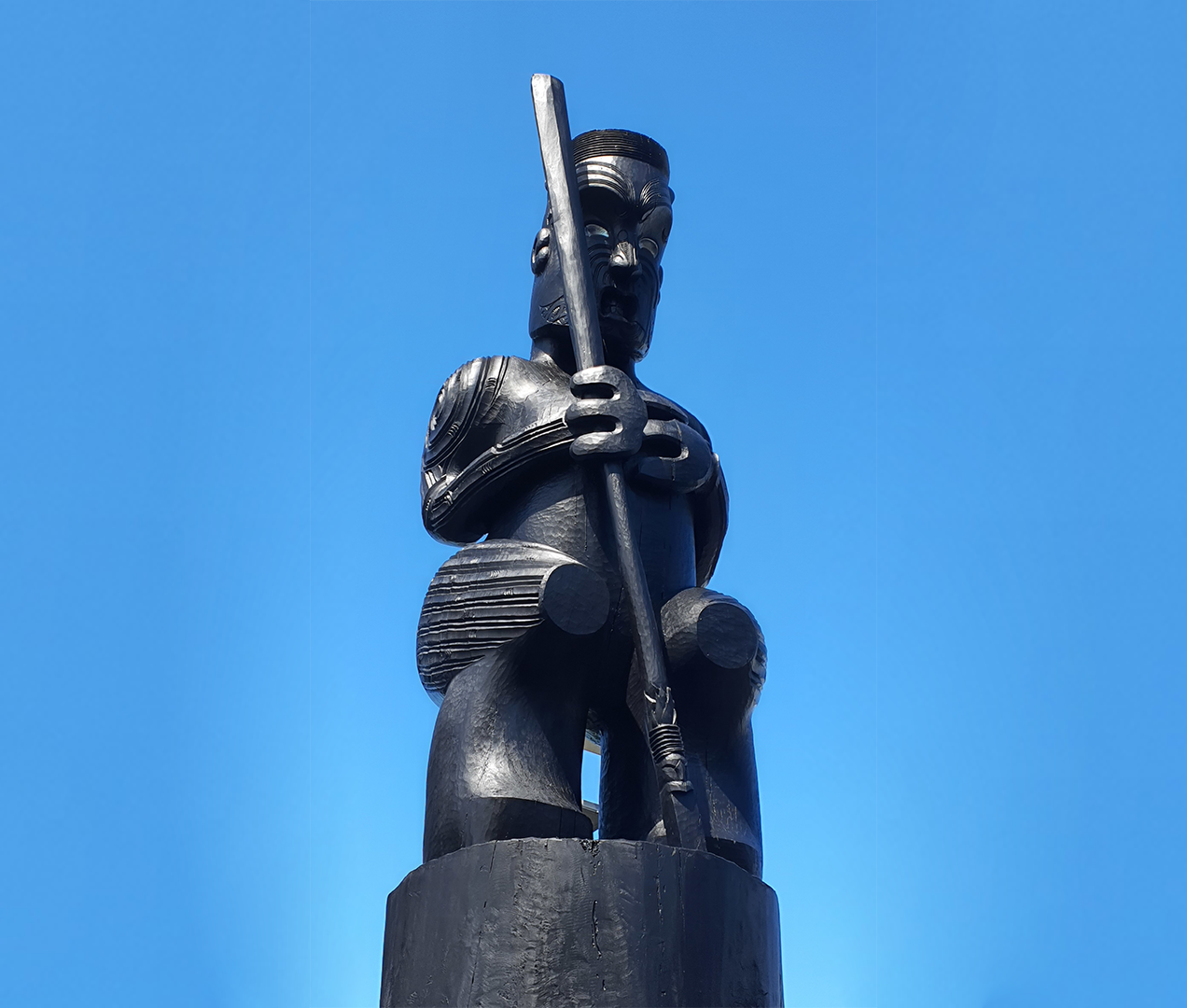 After a hugely successful four-day event, which Te Matatini Chief Executive Carl Ross said "supported Aotearoa to unite after testing times", it is fitting to acknowledge the story of the four tekoteko that stand at the four corners of Ngā Ana Wai (Eden Park); protecting and guarding not just the venue, but the ancestral lands on which it stands.
Ngā Ana Wai falls within the tribal territory of Te Wai-o-Huakaiwaka. It was an ancient wetland and food forest which sustained the iwi for over 1,000 years. Te Wai-o-Huakaiwaka share close ties with Te Matatini hosts, Ngāti Whātua ki Ōrākei, who welcomed all Te Matatini groups to Tāmaki Makaurau for the kapa haka competition.
Unveiled in October 2010 as part of the Rugby World Cup upgrade, the tekoteko were crafted by a collective of whakairo (carvers) into giant human forms representing four of the 74 children of Rangi and Papatūānuku: Tāne-Mahuta - god of forests, trees, mankind; Tāwhirimātea - god of wind, weather; Tūmatauenga - god of war; and Rongomātāne - god of peace (and therefore, fair play).
Each tekoteko stands two metres high on a three metre plinth, and was hewn from massive kauri logs sourced from Waipapakauri, (a Far North settlement at the isthmus of the Aupouri Peninsula), known as 'the place where the kauri lie flat'.
Recognising that the tekoteko would require refurbishment ahead of Te Matatini, the Eden Park Trust was able to secure Foundation North support for the necessary work to repair and weather-protect the tekoteko - thus continuing the story of our connection with this place.

Foundation North is humbled and proud to have supported the 2010 upgrade of Eden Park, and more recently were delighted to join other funders as a 'Kauri' supporter of Te Matatini 2023.