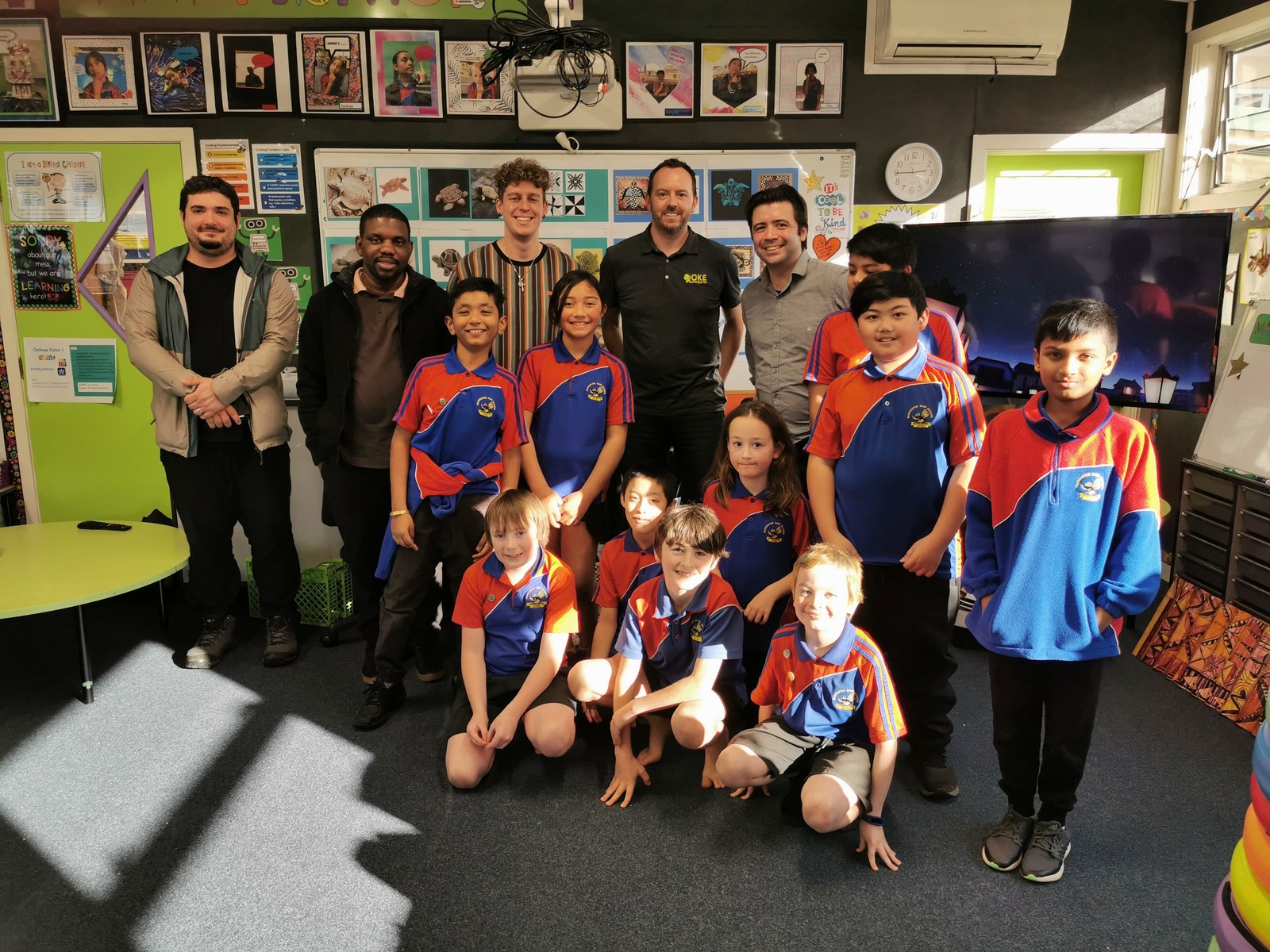 Foundation North's impact funding has contributed towards a digital garden-growing app aimed at introducing productive gardens into schools.
The Oke Charity's philosophy is that if tamariki have access to an outdoor space to grow their own produce, then the benefits are not just edible! – they can learn curriculum subjects including STEM (science, technology, engineering and maths), develop their social skills, learn about other cultures and increase equity in their communities through food-growing.
Having built fourteen school gardens/outdoor classrooms in South Auckland, with more being planned, the team at Oke has developed the fun garden-growing app for schools in order to boost interest in vege-gardening in school and at home, and help tamariki on their growing adventures.
A key stage of the app's development has been testing with users, so Oke approached Year 5 and 6 classes at Papatoetoe East School to put the fledgling app through its paces, as well as provide content for the app. The app uses a mascot called Oke who guides children on their journey, suggests which vegetables are good for growing in the coming season, and challenges them on their garden, STEM and cultural knowledge.
Paul Dickson, founder of Oke and their CGG (Chief Go-Getter) said "Oke has a huge year ahead with what we hope will be a record-breaking year in regards to building school gardens, as we hope to build six new school gardens this year. So it's great to be able to launch the app and have it available for all the awesome schools we've worked with to date and the many schools we wish to work with in future."
With support from Foundation North, and the backing of other funders and partners, the Oke team has been able to get their product to market, gain interest and generate download of the App which is free from Google Play and Apple Store.
Learn more at www.oke.org.nz