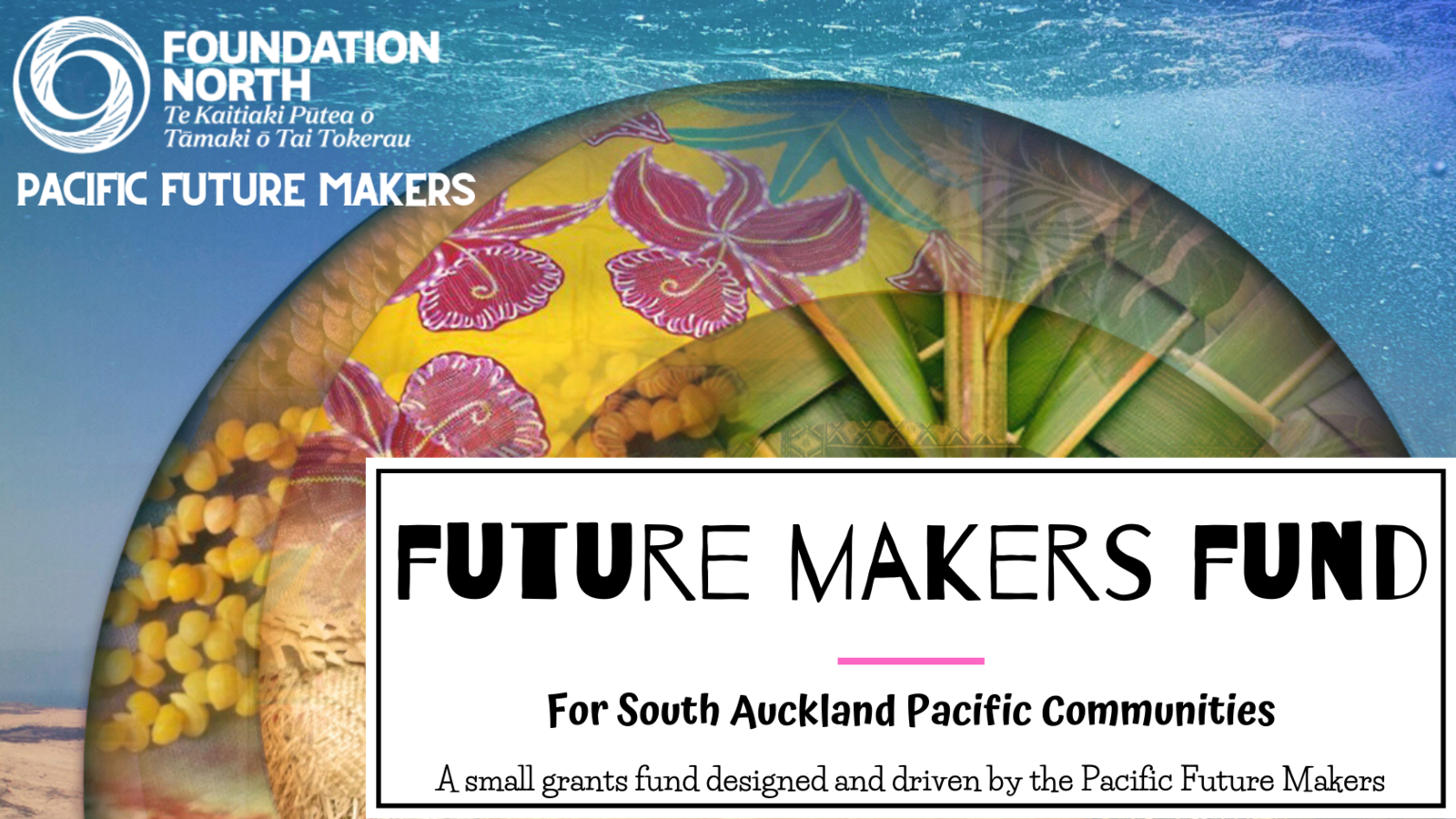 Last year Foundation North established the Pacific Future Makers - a group of 10 diverse, young Pacific leaders who were brought together to help the Foundation trial new ways of funding. The project was designed based on its potential to contribute across many of our strategic focus areas – Pacific communities, young people, South Auckland and innovation funding.
The first initiative for the Pacific Future Makers was to help Foundation North pilot a new participatory grantmaking fund, where we invited the young Pacific leaders to design, promote, manage and make decisions on a fund that would see small grants going to projects in South Auckland that would benefit Pacific communities. 14 projects received funding in the first round of this grants fund – read more here. The second round of the fund is now open, and has been iterated and re-designed using learnings from the first round.
The Future Makers Fund is for projects that benefit Pacific young people, their families and communities in South Auckland. Proposals can be made in writing, or as video, and the deadline to apply is 2nd April 2020.
More information about the fund, including how to apply can be found here.