Foundation North steps into digital space with Annual Report and Public Meeting Presentation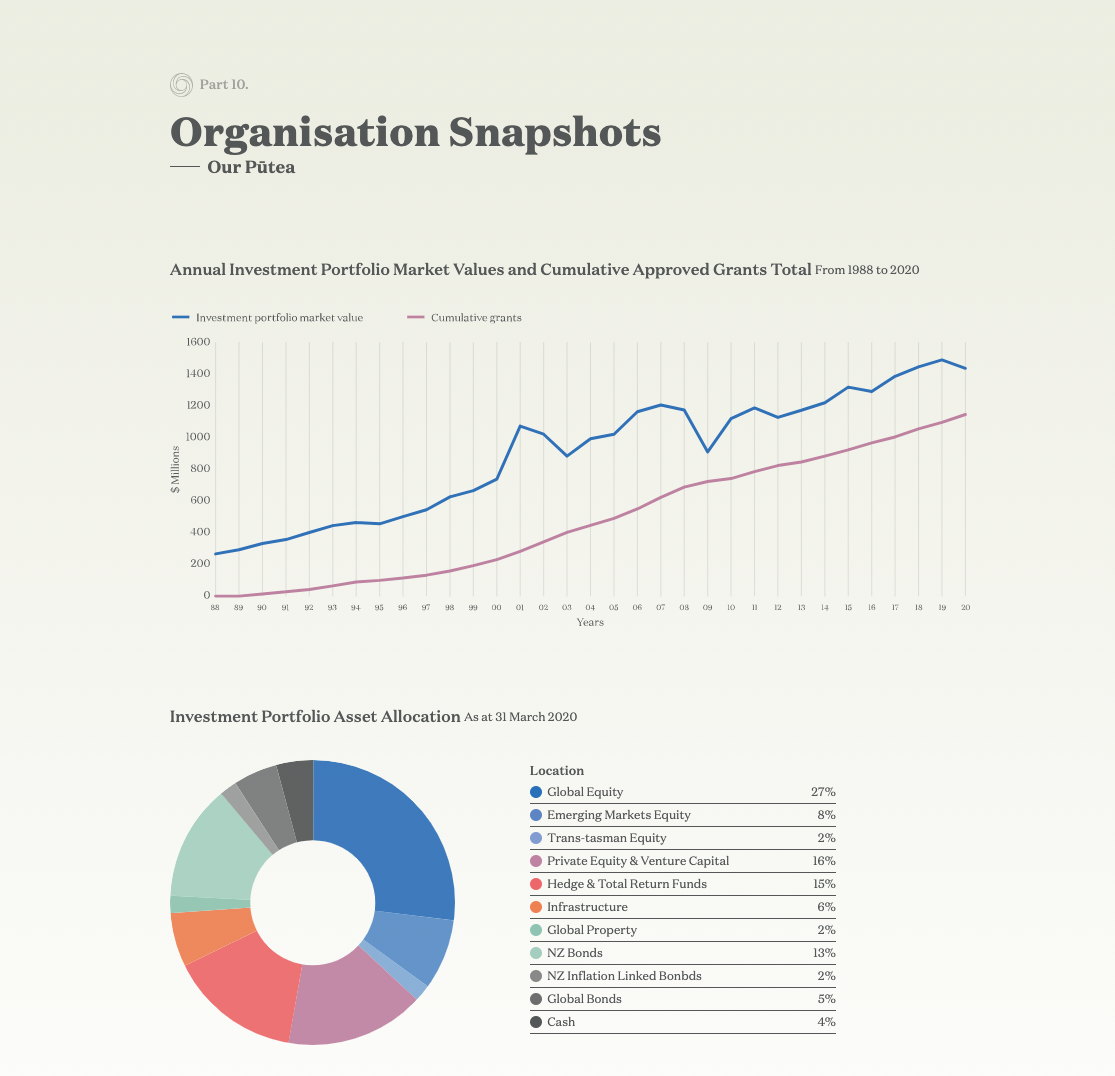 We are excited to release our first ever digital Annual Report today.
Working with digital design organisation, Gravitate, and brand creative agency Unsworth Shepherd, our Digital Annual Report 2019/2020 is a stunning snapshot of the impactful mahi Foundation North has been involved with over the last 12 months.
The report can be viewed by visiting AR20.foundationnorth.org.nz.

The report includes messages from our Board Chair John Slater, CEO Peter Tynan, kōrero by our kaumatua Kevin Prime and digital case studies showcasing the work of organisations we support.
The theme of the report, kia kotahi te hoe, draws on our value of 'paddling in unison'. An acknowledgement of mātauranga Māori has been cloaked throughout the aesthetic design.
"The Foundation's staff and Trustees are proud to publish the highlights and snapshots of our grantmaking year in this new and vibrant way," commented CEO Peter Tynan. "Behind every grant there is a story – and we have enjoyed collaborating with featured grantee organisations to share their stories and their own creative content in our report."
Foundation North Trustees are also excited to announce our Public Meeting Presentation (video presentation) 2019/2020 will be published on our website from Monday September 7, 2020.
This is in lieu of an in-person Annual Public Meeting this year, given the challenges of COVID-19.
Questions from the public are invited by email questions@foundationnorth.org.nz and will be answered via the Foundation's Facebook page on Monday 7 September 2020.
The full version of the Foundation's Annual Financial Statement and the List of Grants & Community Support (2019/2020) are also now available.
Browse our Annual Reports
Read our Full Financial Statements 2019/2020
Explore our List of all grants and community support 2019/2020