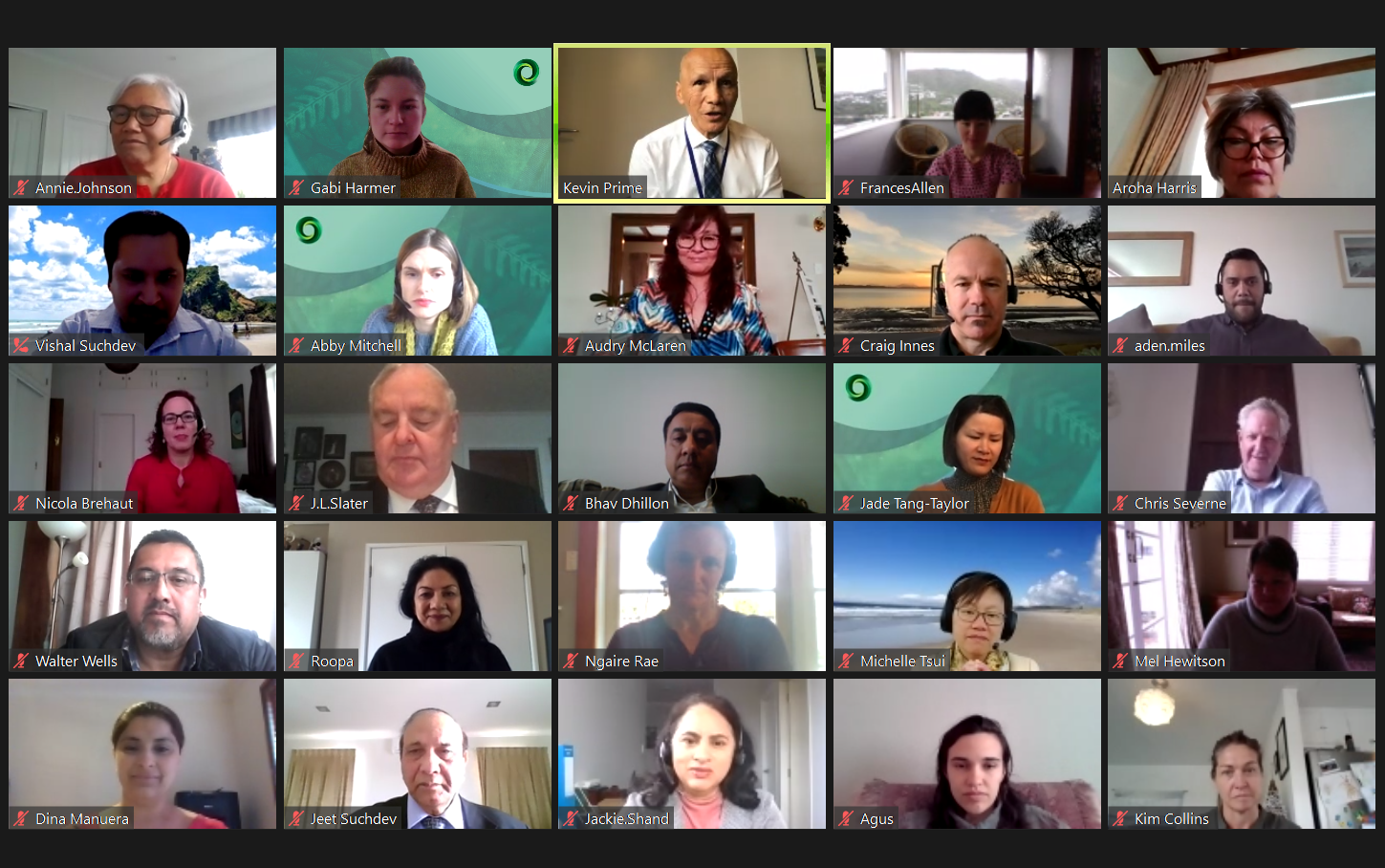 Foundation North Trustees and staff welcomed two new trustees with a virtual pōwhiri | welcome on 7 September 2020, and farewelled three exiting Trustees including Chair and Trustee of eight years, John Slater. 
Incoming to the Board are Walter Wells from Whangārei and Pramjit Rai (Jeet) Suchdev QSM JP from Flat Bush.
Walter Wells' tribal affiliations are Ngāti Kuri, Te Rarawa, Ngapuhi and Ngatiwai. He has an extensive background in Māori Development having worked for Te Tira Ahu Iwi (former Māori Affairs), Māori Trustee (Ministry of Education) and Te Puni Kōkiri where he was the Regional Director, Taitokerau.  
Jeet Suchdev is Founder and Chair of the Bhartiya Samaj Charitable Trust, a development organisation with a vision to connect with Aotearoa's diverse communities to empower and support their wellbeing. He has also served on the board of Auckland Regional Migrant Services and on Auckland Council's Ethnic Peoples Advisory Panel.
"Each of our new trustees brings a range of experience, connections and insights to our work as a whole," said newly elected Chair Bhav Dhillon. "This ensures that the discussions around the board table remain robust. As Trustees we continually assess how effectively we are fulfilling our responsibility as kaitiaki | guardians of our endowment for future generations, and how well we are responding to the current and emerging needs of our Auckland and Northland communities."
Following the pōwhiri, a virtual whakawātea | farewell took place to honour the contributions of the three departing trustees whose terms had come to an end: former Chair John Slater, Kim Wright and Murray Broadbelt. In recognising all three departing Trustees, Peter Tynan, CEO said "To our outgoing Trustees our very best wishes and thank you for your untiring efforts to promote and enhance the Trust and the communities we serve."
The Foundation's trustees are appointed by the Minister of Finance, Hon Grant Robertson, and join the organisation's governing board on 7 September 2020.
As well as welcoming a new Chair, Bhav Dhillon, the Foundation congratulates Trustee Chris Severne on his election to the Deputy Chair role.