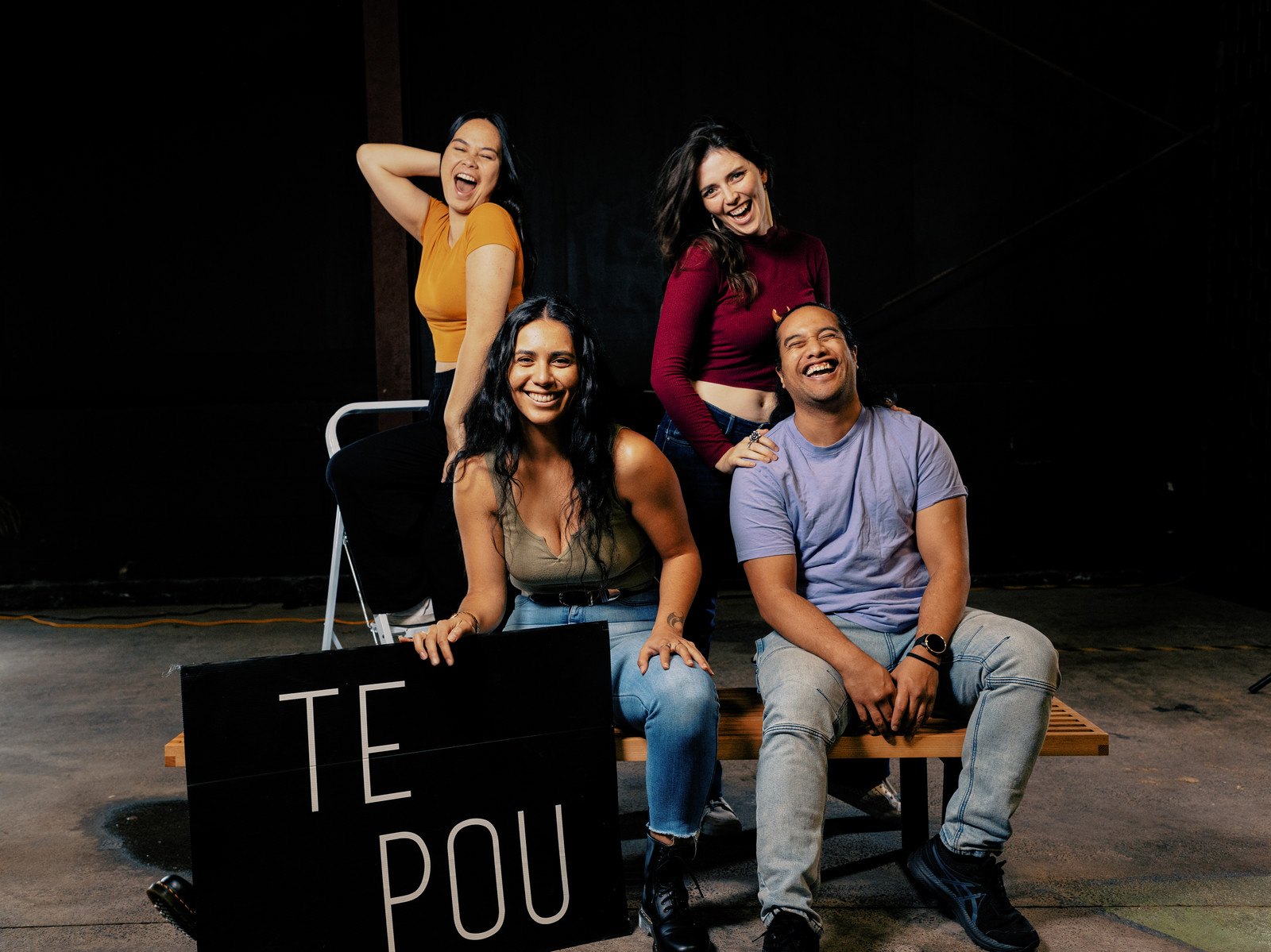 A recent grant from Foundation North will enable Te Pou Theatre Trust to provide development theatre programmes and create platforms for Māori creatives in Auckland and Northland.
The Trust, which has been operating since 2015, is the only tikanga-based, Māori-led performing arts venue in Aotearoa, and has a vision for its work to transform the theatre sector in New Zealand. The Trust offers programmes to equip Māori creatives with business and creative capabilities to grow and maintain successful careers in the performing arts sector, as well as supporting them to thrive whilst creating work in their own language.
Funding from Foundation North was sought to support Te Pou Theatre's 2022 Annual Programme which comprises of contemporary Māori theatre for adults, a show for tamariki which tours Auckland and Northland, and the annual Kōanga Festival which includes a day of music and storytelling for kaumātua as well as a whānau day.
"Last year we toured our free te reo Māori schools show to over 7000 tamariki in Māori and English medium kura, we presented innovative theatre experiences both live and online working with a range of Māori artists from rangatahi to our most senior practitioners while also supporting new Māori playwrights to tell their stories in our annual Kōanga Festival." Says Amber Curreen, Kaihautū - Taha Whānau at Te Pou Theatre. "With funding from Foundation North we look forward to giving back to our communities again this year with more mana enhancing kaupapa Māori theatre experiences for all."
Funding will also be used to deliver development wānanga for Māori actors, writers, producers, directors, and designers, with the intention that more work will be created by Māori and for Māori. Emerging writers and producers are supported to create works which speak directly to their communities, allowing the opportunity to develop foundational skills in a cultural context which directly reflects them.
"The support we receive from Foundation North enables us to share kaupapa Māori theatre with the communities of Tāmaki Makaurau and Te Tai Tokerau, to provide vital support for the development of performing artists and to provide an accessible whare whakaari; a home for Māori performing arts" says Amber.