Challenge fund partnership helping restore the health of the Hauraki Gulf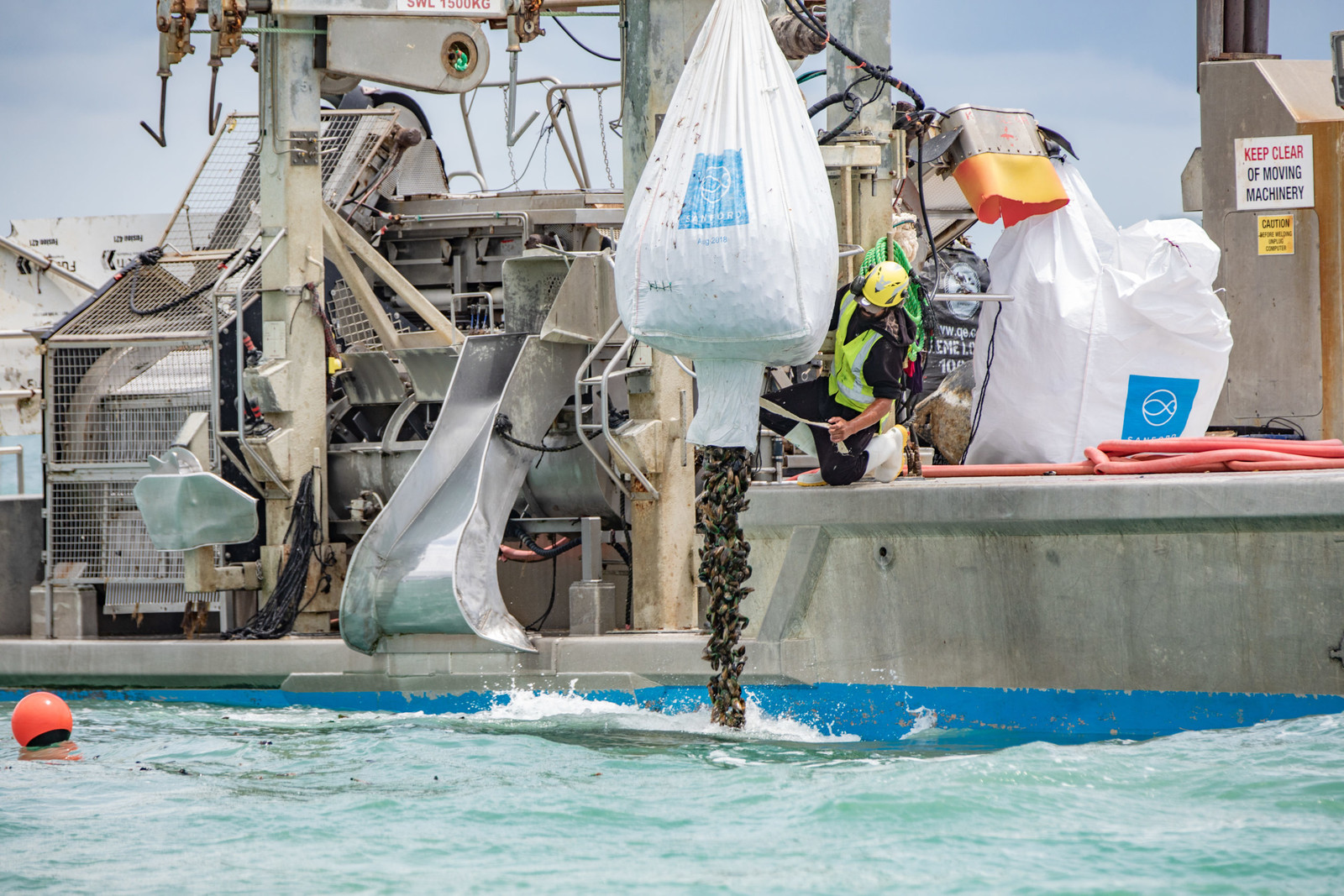 Global conservation organisation The Nature Conservancy joined forces with Foundation North in March 2021 to co-develop and launch a Challenge Fund that has the potential to channel $6 million into shellfish restoration projects to restore the health of the Hauraki Gulf.
This week, in Ōkahu Bay (Auckland), Revive Our Gulf, one of the initiatives benefitting from this fund, celebrated a milestone event with mana whenua partners Ngāti Whātua Ōrākei. Sixty tonnes of kūtai/mussels have been dropped into two prepared sites in the bay in an effort to seed a new mussel reef. This up-scaled experiment will compare mussel beds deployed on to bare sediment vs a prepared layer of 'shell hash' (or shellfish shells) recovered from maintenance dredging of the Rangitoto Channel earlier in October.
The Revive Our Gulf initiative builds on previous Ngāti Whātua Ōrākei hapū-led restoration initiatives in Ōkahu Bay, to create a cleaner, healthier bay will that deliver a multitude of benefits. It is hoped the restoration will eventually enable Ngāti Whātua Ōrākei whānau to revive traditional food-gathering practices in their bay as well as providing wider community benefits for people who enjoy Ōkahu Bay recreationally.
Foundation North is proud to support this project alongside other principal partners and funders – Auckland Council, Hauraki Gulf Forum, The Tindall Foundation, Auckland Foundation and the Outboard Boating Club.
Learn more about Revive Our Gulf at www.reviveourgulf.org.nz
Photo caption: Deployment Ōkahu Bay by Shaun Lee
What is a Challenge Fund?
A Challenge Fund is a grant that is intended to inspire others to donate to a project, cause or organisation. It requires funding to be raised from other sources before the challenge funds are released by the Grantor or Challenger Funder, in this case Foundation North.
Foundation North has pledged $3 million towards supporting this important work with The Nature Conservancy (TNC) accepting the challenge of raising a further $3 million from other private donors. Essentially, for every $1 TNC raises from an individual, foundation or company, Foundation North will invest a further $1, up to the $3 million limit.
The focus of this Challenge Fund is to support the delivery and implementation of the Hauraki Gulf Shellfish Restoration Coordination Group's shared 3-year Strategic Plan. These efforts will, in turn, help contribute towards the Hauraki Gulf Forum's long-term aspirational goal of restoring 1,000 km2 of shellfish-beds and reefs in the Gulf.