A chance for Pacific youth to participate in funding decisions for their communities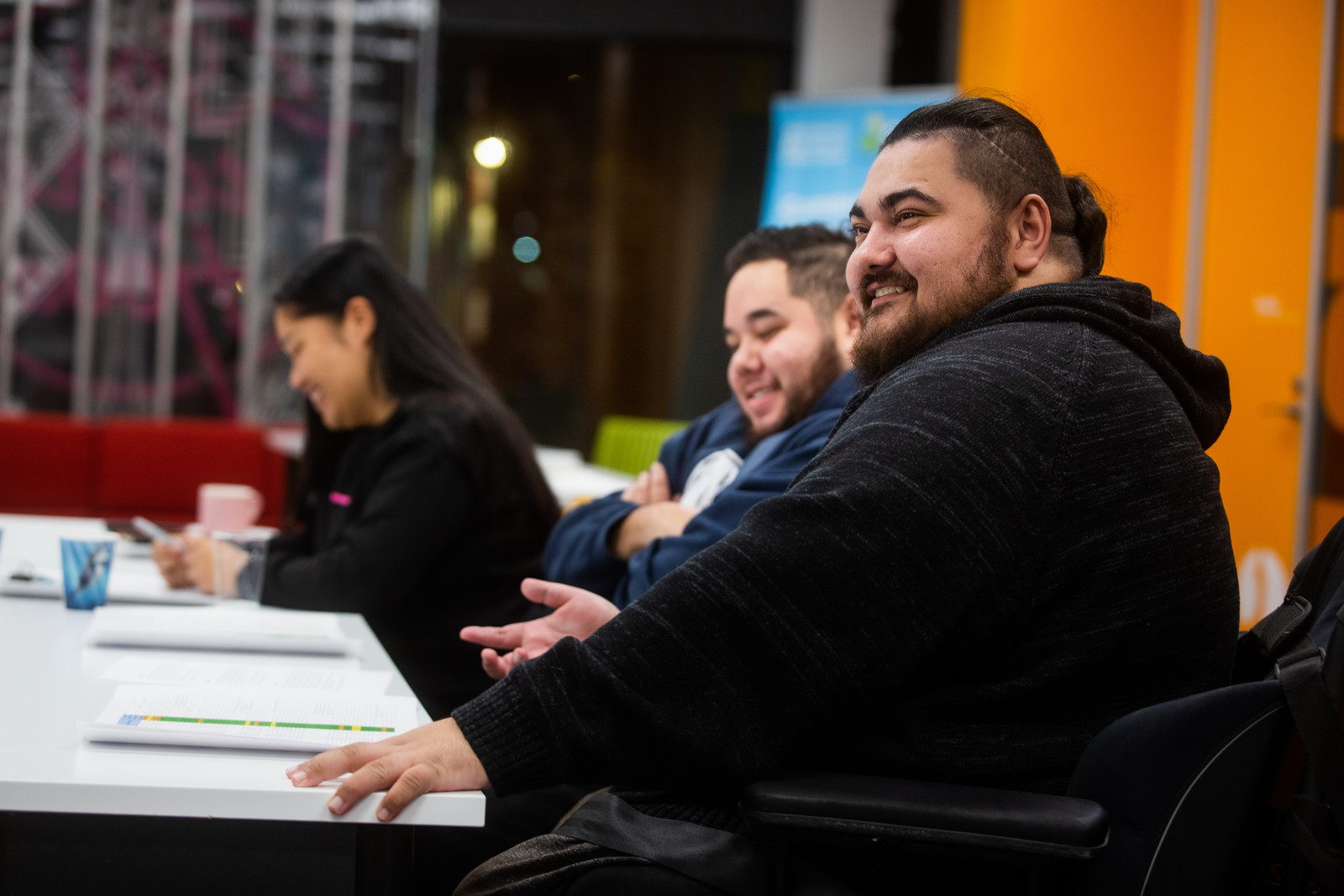 Are you a young Pacific person, proud of South Auckland's diversity and cultures? Are you passionate about powering up and celebrating its strengths, and supporting 'hidden gems' of amazing community mahi?
We are looking for up to 12 Pacific youth, aged 18-26, to take the lead in designing and distributing a Pacific Youth Future Makers Fund for the benefit of their peers and communities in South Auckland.
---
If this might be you, send us your expression of interest in any format (a short video, brief written document with a photo of yourself, a poem or story) to Jana Wilson at jana.wilson@foundationnorth.org.nz or fill out our enquiry form to find out more.
---
You get to choose the fund's purpose, who can apply, how opportunities/applications are assessed, and make funding recommendations to Foundation North.
Foundation North is partnering with Ministry for Pacific Peoples to provide the $200,000 investment, which the panel of Pacific young people will distribute in their own way, according to their own criteria and in ways that makes the process accessible for Pacific communities in South Auckland.
Interested in being on the panel? What does it take?

We recognise that this opportunity requires commitment of your valuable time and effort, and we are committed to offering koha to show our acknowledgment and gratitude for your participation.
What's involved?:
kick off end January, wrapping up June 2023
an average of 2-4 facilitated sessions a month - some months will be less busy than others
our get-togethers will be in the evening (2-3 hours each) Southside in-person with some online
a full day workshop at the end of the project to reflect on what's been learned
In return:
koha will be offered to each participant after every session you attend
we take care of your food and petrol vouchers for in-person sessions
If you think this opportunity is for you, and you can offer your commitment to this exciting project, you'll be getting:
a chance to make decisions that will make a difference in your community

experience of the world of funding, and of designing funding processes that are accessible for Pacific peoples

the opportunity to meet new people, connect more with your Pacific culture and collaborate together to keep Southside proud and thriving
This is the third time Foundation North has run this participatory grant making initiative - previous young Pacific panelists have said:
"Our people know how to help our communities, so for the applications to come through and us to be able to approve them, it is great knowing the funding will go into the community and the outcomes will flow on from that". (Renee)

How to express your interest
We invite expressions of interest from Pacific youth in South Auckland to participate in the panel which will design and operate the fund.

Tell us about yourself – who are you, and what do you love about South Auckland?
Why do you want to participate in this project?
What will you bring to the project? (can be anything awesome – skills, experience, connections, insights, attitude, humour...)
Also tell us:
- how we can contact you
- how old you are
- which Pacific Island/s you hail from?
- where in Southside are you based?
To send your expression of interest, or for more information, contact Jana Wilson at jana.wilson@foundationnorth.org.nz or fill out an enquiry form here.

How will participants be chosen?
An external selection panel that represents the community will be formed and will review your material whilst looking for diversity and select the panel accordingly.
Foundation North will make contact directly with you on the decision outcome.
"Learning about what goes into grant making and re-shaping that for our Pacific communities has been huge. It's about giving our communities access to that and being comfortable in that space".