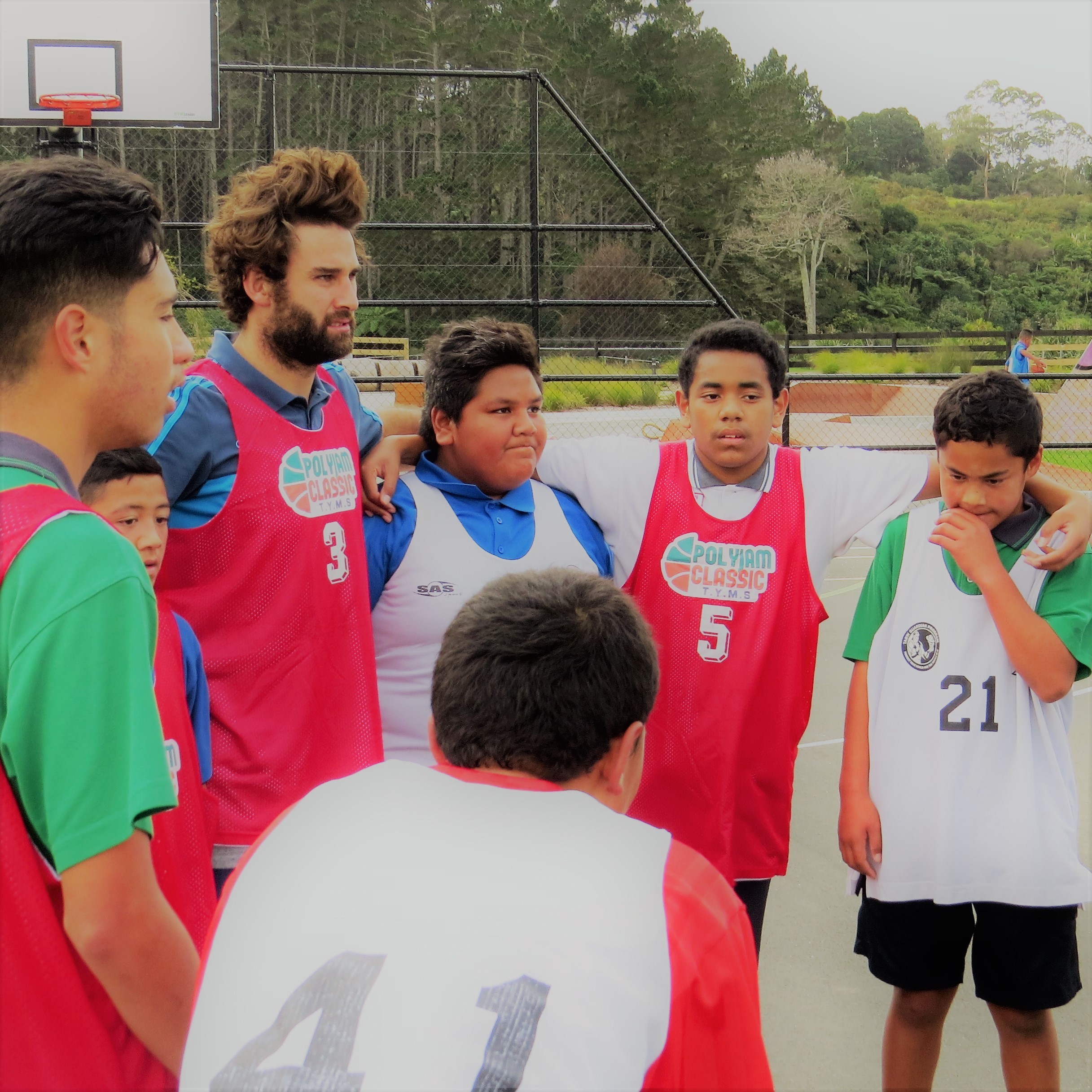 Since 2010, Tuilaepa Youth Mentoring Service (TYMS) has been making a difference in the lives of Pacific and Māori young people and their families.
Based in west Auckland, TYMS is approaching the end of its five-year Catalysts for Change journey with Foundation North. Catalysts for Change was a funding programme that launched in 2013 with a focus on supporting organisations bringing innovative projects and practices to working with high need-youth.
Over the past five years, TYMS's innovative, holistic mentoring and academic support has reached more than 1,000 Pacific and Māori young people who are typically disengaged by the traditional education system. TYMS seeks to find new ways to address the underlying needs of these young people, and re-engage them in education, meaningful training or employment.
Over the past five years we have provided funding, and support from the Centre for Social Impact, to help TYMS develop and deliver its key programmes. These range from individual mentoring services through to in-school programmes for boys with behavioural issues. TYMS uses a value-based model of practice, embedded in both fa'asamoa (Samoan culture) and tikanga Māori (Māori protocols). Through delivery of its programmes, TYMS sees a future for its Pacific and Māori youth to feel a sense of pride and belonging in our communities, living their full potential.
Throughout the Catalysts for Change journey TYMS has gone from strength to strength; its services continue to evolve with the ever-changing needs of young people and have expanded to serve the highest areas of need for Pacific and Māori youth. With TYMS's programmes being recognised internationally, it is now considered one of the leading mentoring and academic support programmes in Auckland, and recognised as a specialist for working with vulnerable Pacific and Māori children.
"Foundation North funding has been critical to TYMS in growing a sustainable collaborative organisation, now recognised as a leader in developing models of best practice when working with at-risk Pacific and Māori young people. Funding has enabled evidence and evaluation to drive practice and inform strategic direction. In 2018 TYMS introduced an innovative Pacific- and Māori-inspired approach to education in residential youth remand homes across Auckland – for most young people in the homes, the mainstream education system has failed them and the TYMS educational approach helps them rediscover their love of learning. 2019 will see TYMS partner with Affirming Works and Oranga Tamariki to deliver the first Pacific Transition to Adulthood Service in Auckland for young people who have been in state care. Foundation North support has been the key in fulfilling our mission of partnering with Pacific and Māori young people to create quality life paths and ensure they have support networks, tools, resources, and life skills to navigate and succeed in education, employment, or training."
- Dale Rasmussen, General Manager of Tuilaepa Youth Mentoring Service