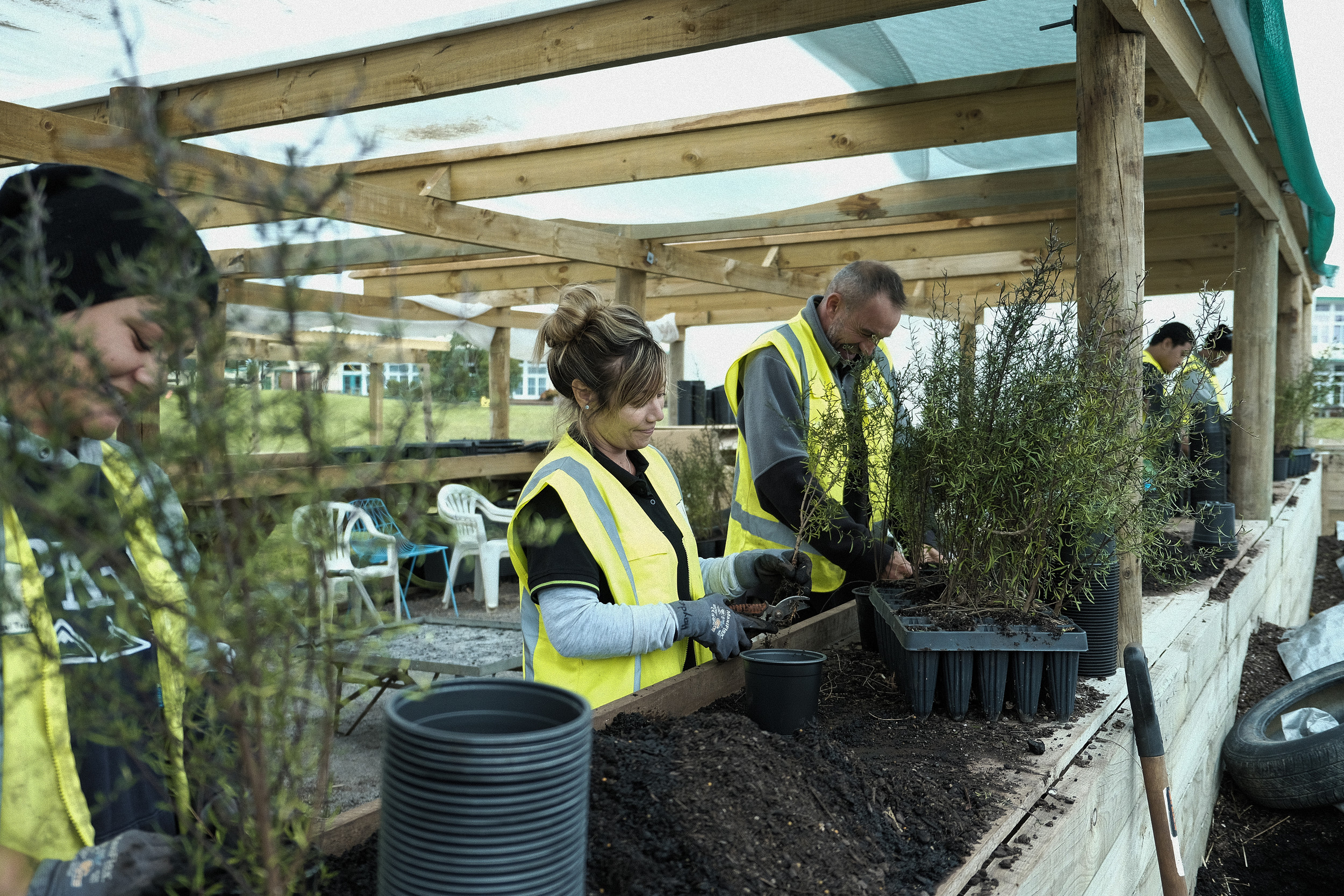 Built on social, environmental, economic and cultural foundations, Te Whangai Trust is an 'eco-preneurial', community-led social enterprise started in Miranda by Gary and Adrienne Dalton.
The Trust strives to give people the support, training and confidence to get into the labour market, by providing them with work-based skills in the agriculture and horticulture industries.

Based on the belief that empowered people can create a better life for themselves and future generations, the Trust was set up in 2007 to give support and opportunities to people who find it challenging to find a job. The core demographic of participants come from welfare dependency, people within corrections, those in recovery from drugs and alcohol, and young people not in education or employment. Through community enterprise hubs, the Trust offers a holistic and nurturing working environment, building skill-based employment development to support vulnerable community members.
By tackling the social issues facing the long-term unemployed, Te Whangai Trust endeavours to provide the tools people need to achieve their goals and change their lives.
In March 2018, staff and volunteers were left devastated after a natural disaster hit the Miranda/Waikato region. Major flooding resulted in their farm hub experiencing sea inundation, submerging much of their pasture and summer crops. Foundation North was able to support the Trust to meet the unexpected operational costs arising from the natural disaster. This meant the group could minimise the effects that the flooding had on their operations and reduce the impacts it had on the Whangai community.
"Foundation North's passion, skills, and aroha gifted to our people encapsulates the concept of Whangai which guides our journey to create equity of opportunity for our vulnerable people that the community cannot engage and employ."
- Adrienne Dalton, Co-Managing Trustee, Te Whangai Trust Board