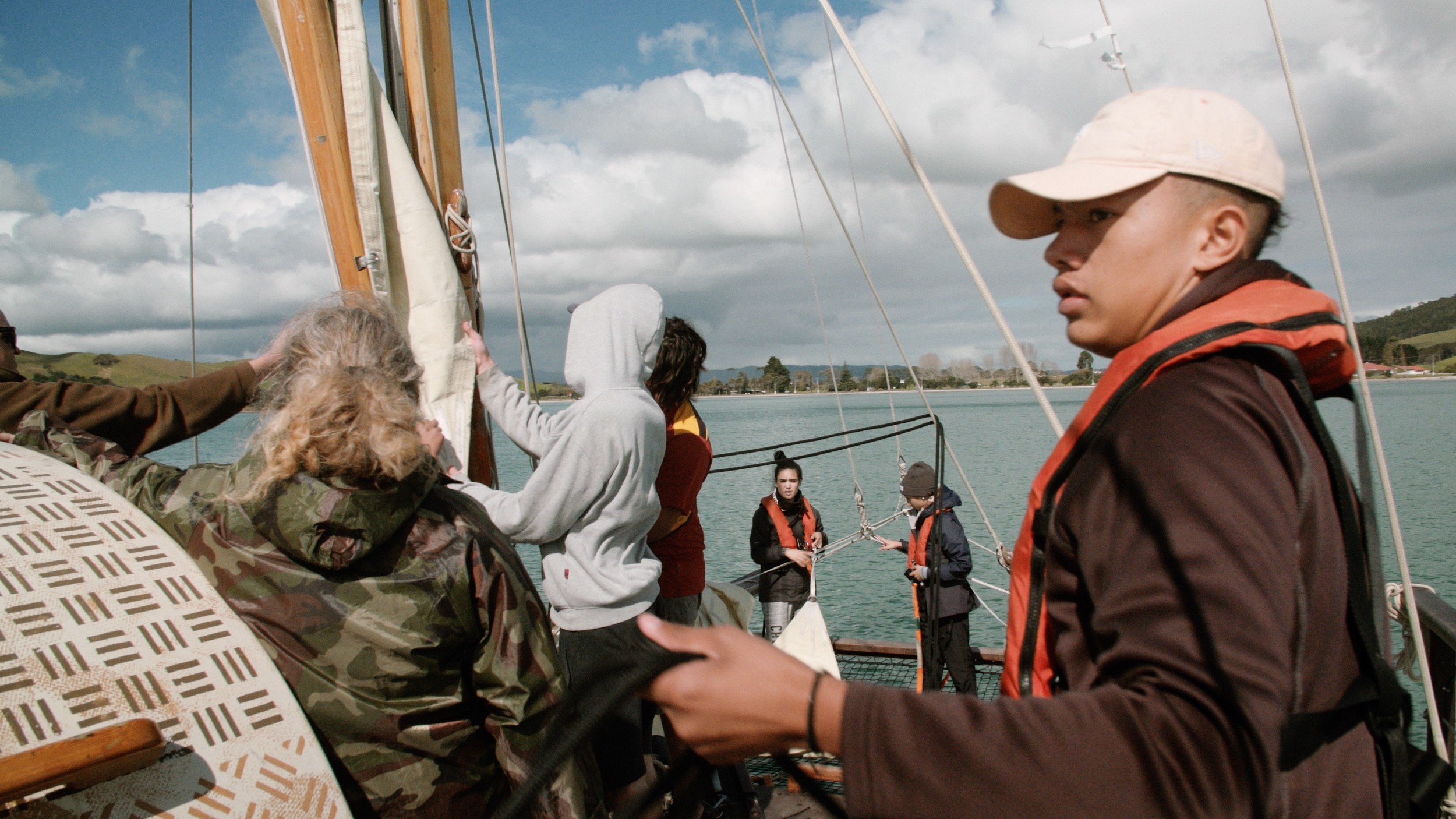 Te Toki Voyaging Trust (TTVT) was established over 30 years ago through the vision and leadership of waka expert, Hoturoa Barclay-Kerr.
Since its inception, TTVT has built up one of the most successful and internationally recognised waka ama clubs, owning and operating a training fleet of small sailing canoes and three waka hourua/voyaging canoes.

Using waka as a vehicle for youth development and the revitalisation of indigenous culture and history, TTVT actively voyages with a mission to connect people to their role as environmental guardians.
In September 2017, Te Toki Voyaging Trust was awarded $50,000 for a project to empower rangatahi (young people) to become kaitiaki (caretakers) of the Hauraki Gulf. The project tested the idea that for young people to connect to their role as kaitiaki, they need to connect to their identity. In a Māori world view, this is captured by 'pepeha', a way of introducing yourself to others that identifies the mountains, rivers and oceans you come from.
The 2018 Rangatahi Kaitiaki project was a pilot with Umupuia Marae on Auckland's south-east coast. It engaged 11 Ngāi Tai rangatahi aged 13-20, more than 20 Ngāi Tai elders and iwi leaders, nine scientists and facilitators, eight waka experts and over 40 community members in a four-day programme based at Umupuia Marae. The programme combined mātauranga Māori (Māori knowledge) with Western science and technology.
Hands-on experiential learning was central to the programme, and participants learned that kaitiakitanga is a group pursuit. Young people were given permission to lead and elders were enabled to share their knowledge.
From this programme, it has become clear that to have lasting impact the critical work to be done first with rangatahi is to explore their pepeha as an environmental ecosystem and their role as kaitiaki, before moving into workshops on specific environmental issues. This programme focused on building the young people's relationships to each other, to the land and rivers, and to their place in the Gulf.
"Rangatahi Kaitiaki 2018 truly was the most rewarding project to work on and had an incredible impact on the rangatahi and their families, Ngāi Tai as an iwi, the science team, the TTVT waka crew and the wider community in attendance. It was a great activation of our collective role as kaitiaki of the Gulf."
- Marama Beamish, Project Coordinator, Te Toki Voyaging Trust