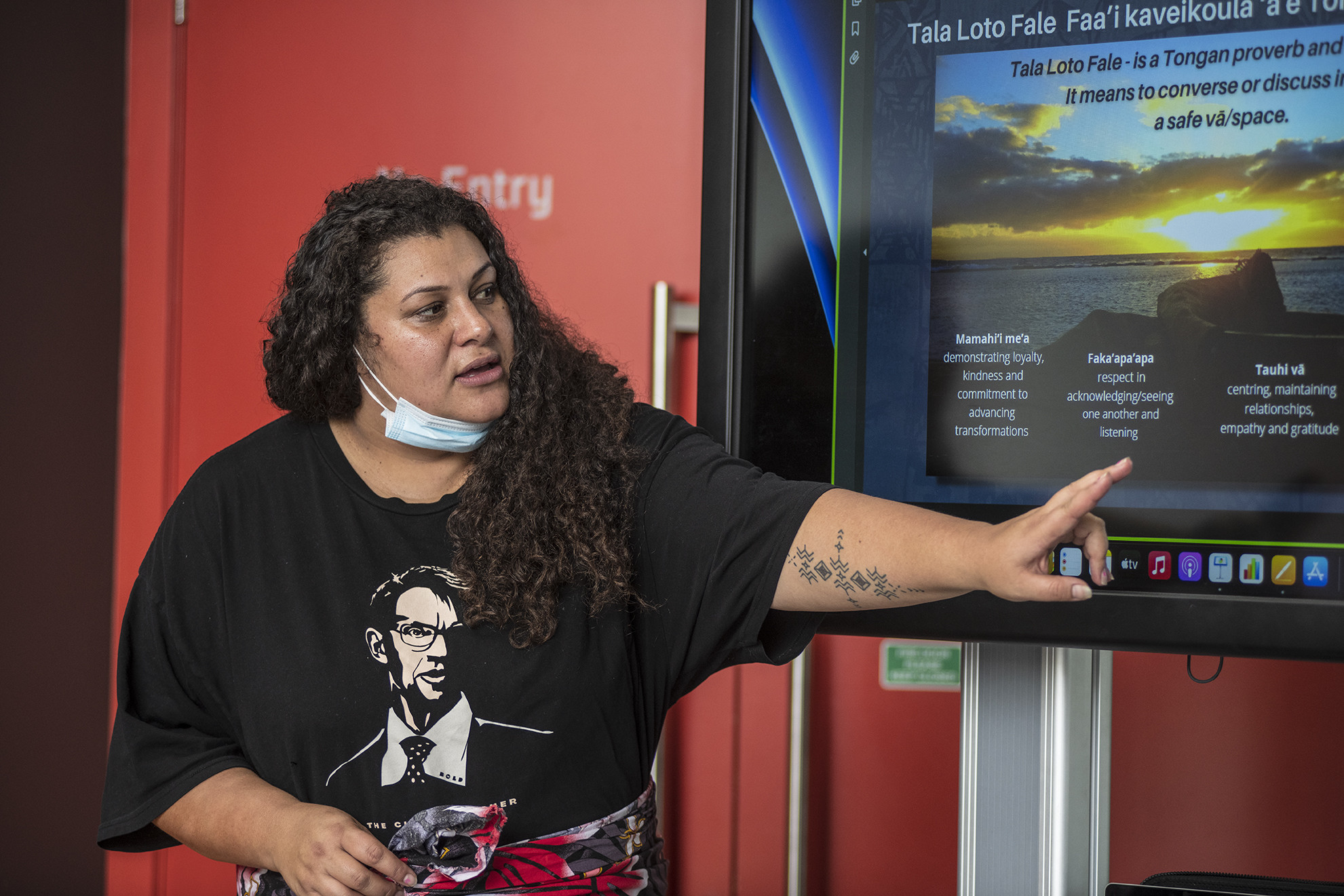 Malosi Pictures is a Pacific-led film-making collective based in South Auckland that adopt an indigenous model of cinema therapy to engage with the community and promote healing through storytelling.
In 2022 the collective received a grant through our participatory grant making initiative, the Pacific Youth Future Makers, and have continued to thrive and deliver their programmes to members of the community. Malosi Pictures brings a wealth of industry experience and cultural understanding together to facilitate positive outcomes and safe spaces for participants to explore what storytelling means to them.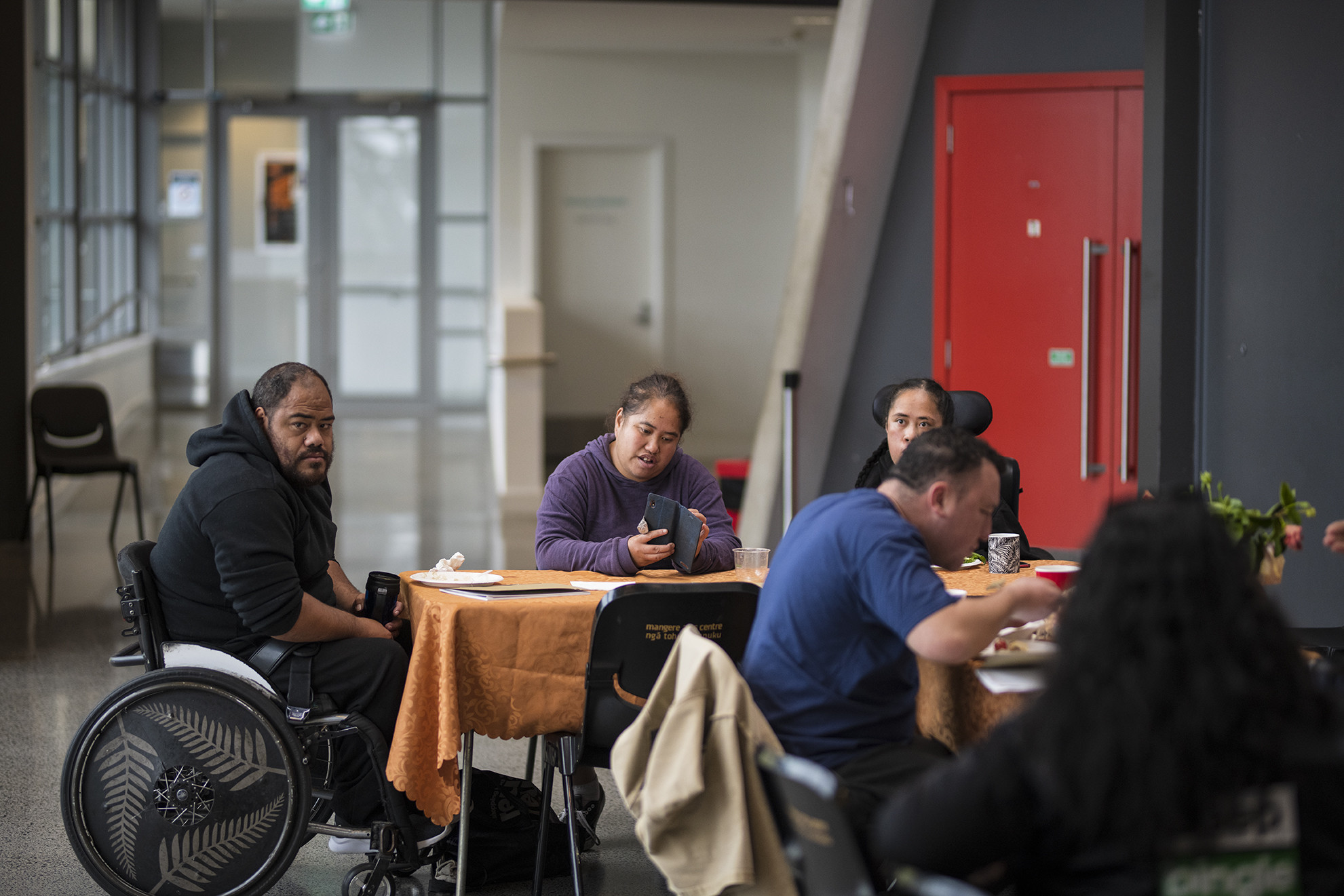 Creativity, art, storytelling
A family-run, Pasifika film-making collective based in South Auckland, Malosi Pictures' heart lies with its community. In 2022, the collective applied for a grant through the second iteration of the Pacific Youth Future Makers initiative and were successful in receiving funding to support the development of their arts-based programme, Tala Loto Fale.
Tala Loto Fale, or speaking inside the house, is a Tongan proverb that represents coming together to listen and work toward solutions collaboratively. The programme was developed to create a safe space, or vā, for Pacific, Māori, people with disabilities, new migrants, the elderly, and members of the rainbow community to engage with storytelling as a tool to expand on their journeys as both individuals and as part of their communities respectively.

Healing, safety, community
Malosi Pictures uses storytelling as a tool for healing and recognise the unique position they are in to deliver both skill building experiences and diverse, culturally informed avenues of healing that cater to participants varying needs. The Tala Loto Fale programme allows for participants to exist and express authentically, without judgement, and from their initial funding through the Pacific Future Makers initiative, have been able to grow their programme to this day.
From the programmes start in 2022, Tala Loto Fale was able to use film to expand on participants understanding of storytelling and grow technical skills through talanoa māfana in between screenings of Malosi Pictures' film, For My Fathers Kingdom.
Over eight weeks, participants discussed with the film's creators the technical elements of creating the piece, the equipment used, and storytelling techniques employed to convey an intentional message. Through the programmes creation of a safe space for participants to engage with healing and cinema therapy, Tala Loto Fale was able to seamlessly merge healing through creativity with capacity and skill building. Following the screenings, participants worked in groups to create their own short films to share and celebrate their journeys through the programme.
Initiatives such as Tala Loto Fale are invaluable as they provide alternative outlets for healing and expression while prioritising the growth of participants. Malosi Pictures sharing their expertise and industry knowledge accumulated over decades provided something new and different to the communities in South Auckland.
Stories from the Taro Patch
One year on and the Tala Loto Fale programme is still going strong. With an Impact Grant from Foundation North, April 2023 saw a new group of participants, people living with a disability, come together to engage in art therapy and explore their journey toward healing. Stories from the Taro Patch was an exhibition of a collection of the art produced by participants and mentors of the programme that was on display to the public at the Fresh Gallery Ōtara. Attendees of the exhibition were enthralled by the collection of sculpture, film, photography, weaving, and crafts produced by the Tala Loto Fale group and facilitators.
The Malosi Pictures team love staying connected and up to date with the group to awhi their creations, develop, and extend on their creative practices.