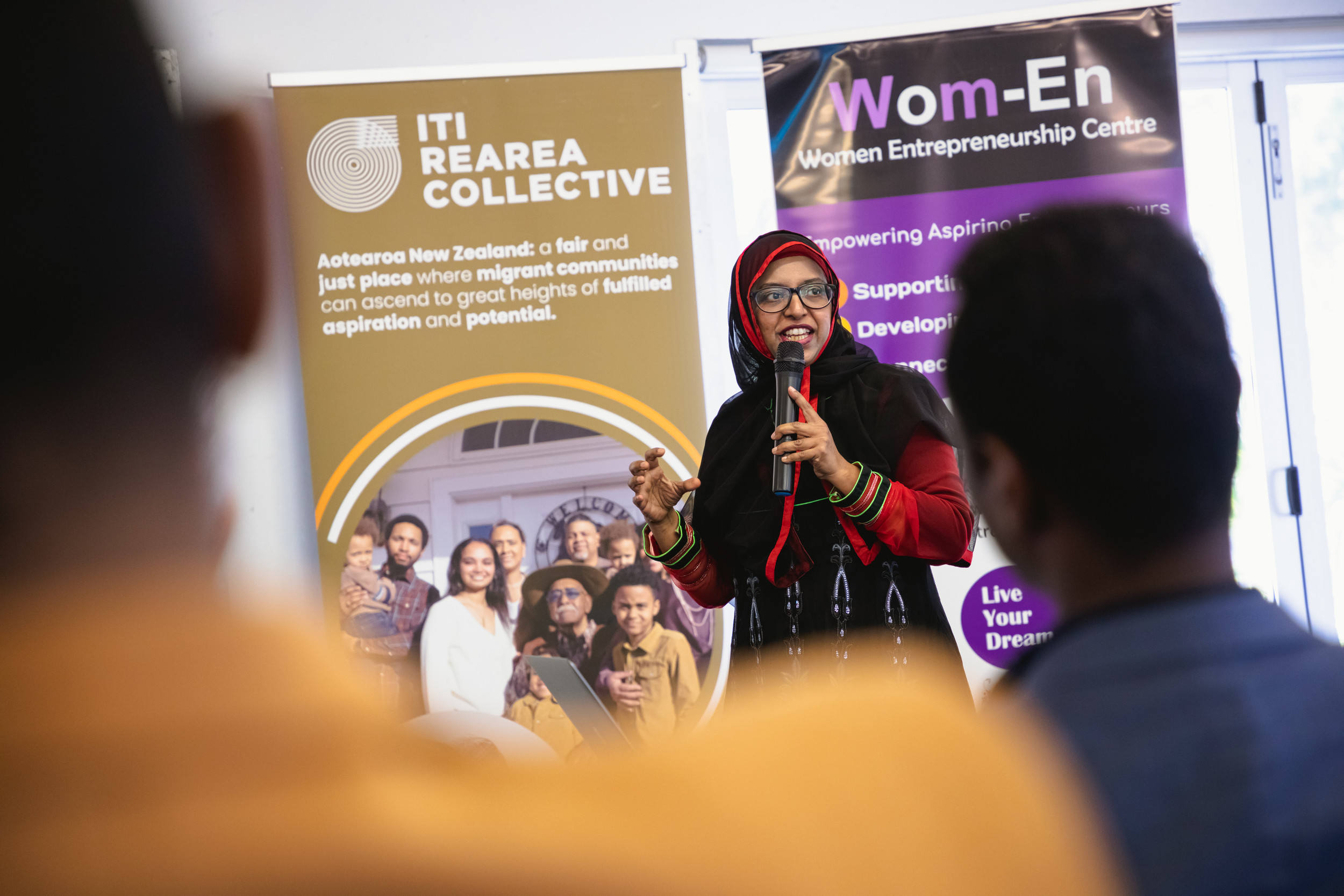 Difficulties navigating the New Zealand system, unemployment and financial exclusion are just some of the challenges faced by entrepreneurs from refugee or forced migrant backgrounds.
In 2019, a Foundation North-led co-design workshop with trustees, staff and community leaders sought to address the barriers to inclusion experienced by many new to New Zealand by brainstorming innovative and collaborative opportunities. Out of this workshop, a microfinance prototype, initially called the Microfinance Collective, now known as Iti Rearea Collective emerged.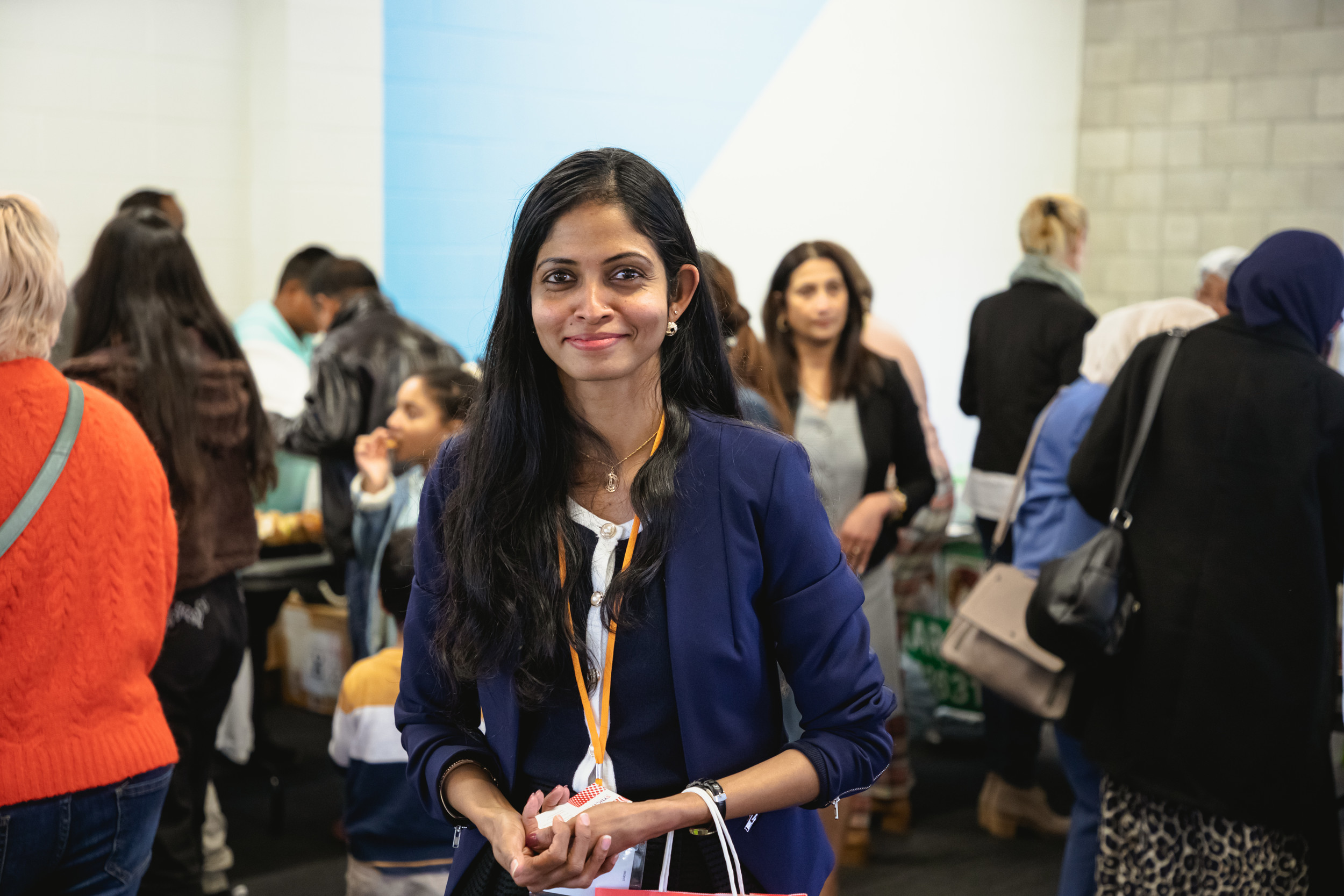 With a vision to remove systemic barriers that keep migrant communities from reaching their full potential, the Iti Rearea Collective offers a small business development service with tailored support for refugee-background entrepreneurs to start up or grow a business.
Motivated by the lack of microenterprise support for aspiring refugee-background entrepreneurs, the prototype was co-designed with community leaders with lived resettlement experience, as well as with passionate organisations from microfinance, entrepreneurship, and education sectors. Over the past year, the prototype has evolved into an enterprise programme which includes business workshops, personal coaching and mentoring with wraparound support including access to microfinance, networking and financial capability building.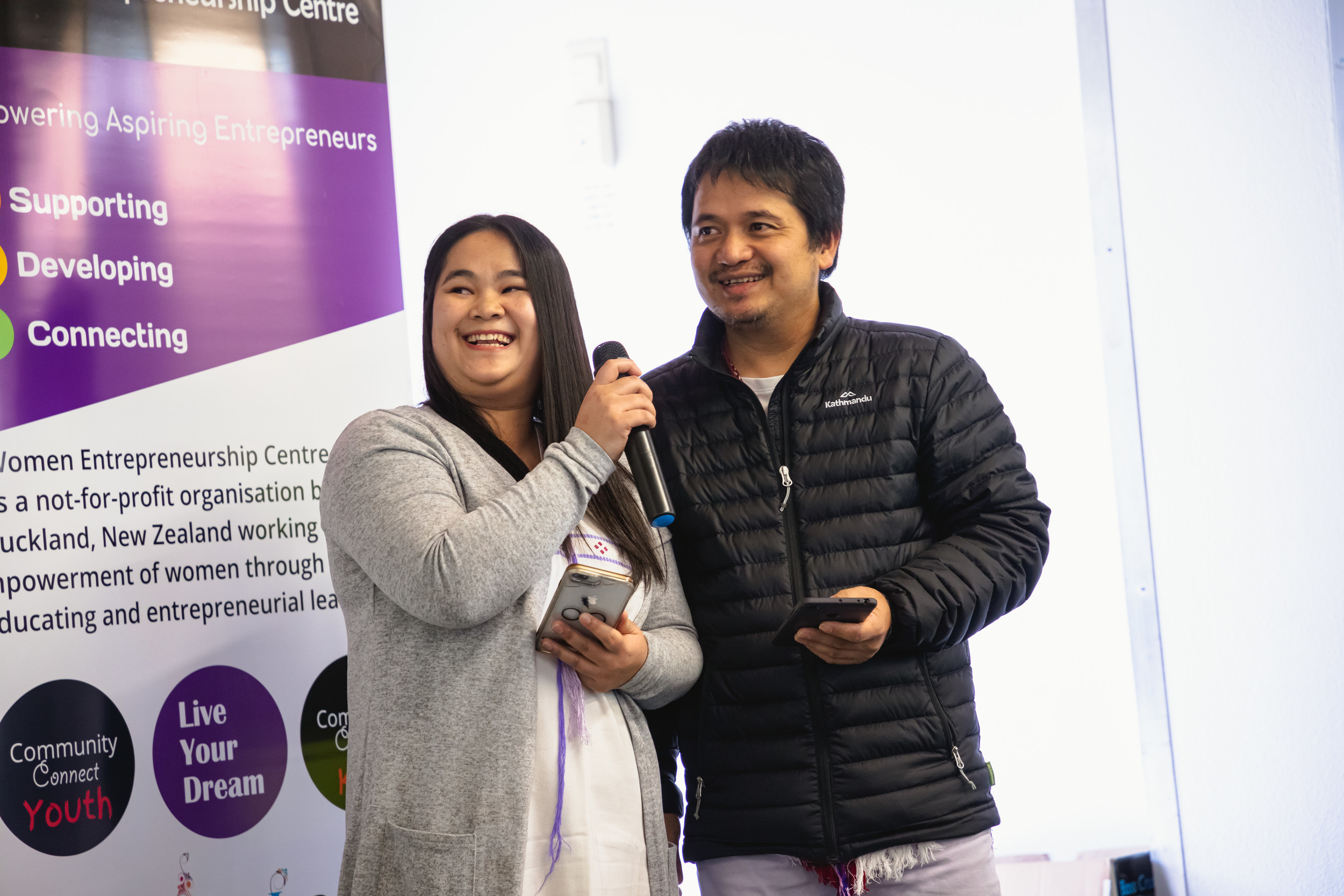 Funding from Foundation North enabled the setup and launch of the Collective as well as the piloting over three-years of the NEST and SOAR programmes which focus on supporting aspiring migrant entrepreneurs to create and grow successful businesses and achieve financial independence. This unique initiative specifically serving refugee-background communities in Auckland , is taking a highly tailored approach for clients and an intentionally collaborative operational model. Guided by the Collective Impact Model, Collective partners are the Aotearoa Resettled Community Coalition, Belong Aotearoa, Catalysr, Ngā Tangata Microfinance, Women Entrepreneurship Centre and the University of Otago. Impacts already evident include new business startups, increased confidence and self-efficacy , as well as the potential for enabling long-term positive contribution to New Zealand's society and economy.
We are so grateful to be working together with Foundation North to enhance the lives of our refugee and migrant-background communities. For many forced migrants/ former refugees who have found safety in Aotearoa and are rebuilding their lives, they aspire to utilise their full potential despite the barriers they face. Our pilot programme has helped those who have been unable to access mainstream services or have difficulty navigating our NZ systems to participate in society and create better livelihoods for their families. It is an honour to be able to serve our refugee and migrant-background communities in this capacity and we are privileged to have Foundation North support our mahi.
My husband and I have always wanted to start our own business but we didn't know how to start and what to do. The NEST programme has been amazing. The facilitators hold our hands every step of the way from helping to put our dreams down, to writing and networking. Thank you for helping us to be independent and to encourage us to follow our dreams.

The NEST programme helped me to unleash the inner me and make one of my dreams come true. I am thankful to the team for giving me confidence and the belief that nothing is impossible. This programme will help New Zealand's economy and bring value to it from many diverse countries and cultures.
I joined with no business idea, no experience and confidence. But this programme has helped me gain confidence. I now have a business idea and a vision. Things are very clear so I hope this programme will give me a brighter future.