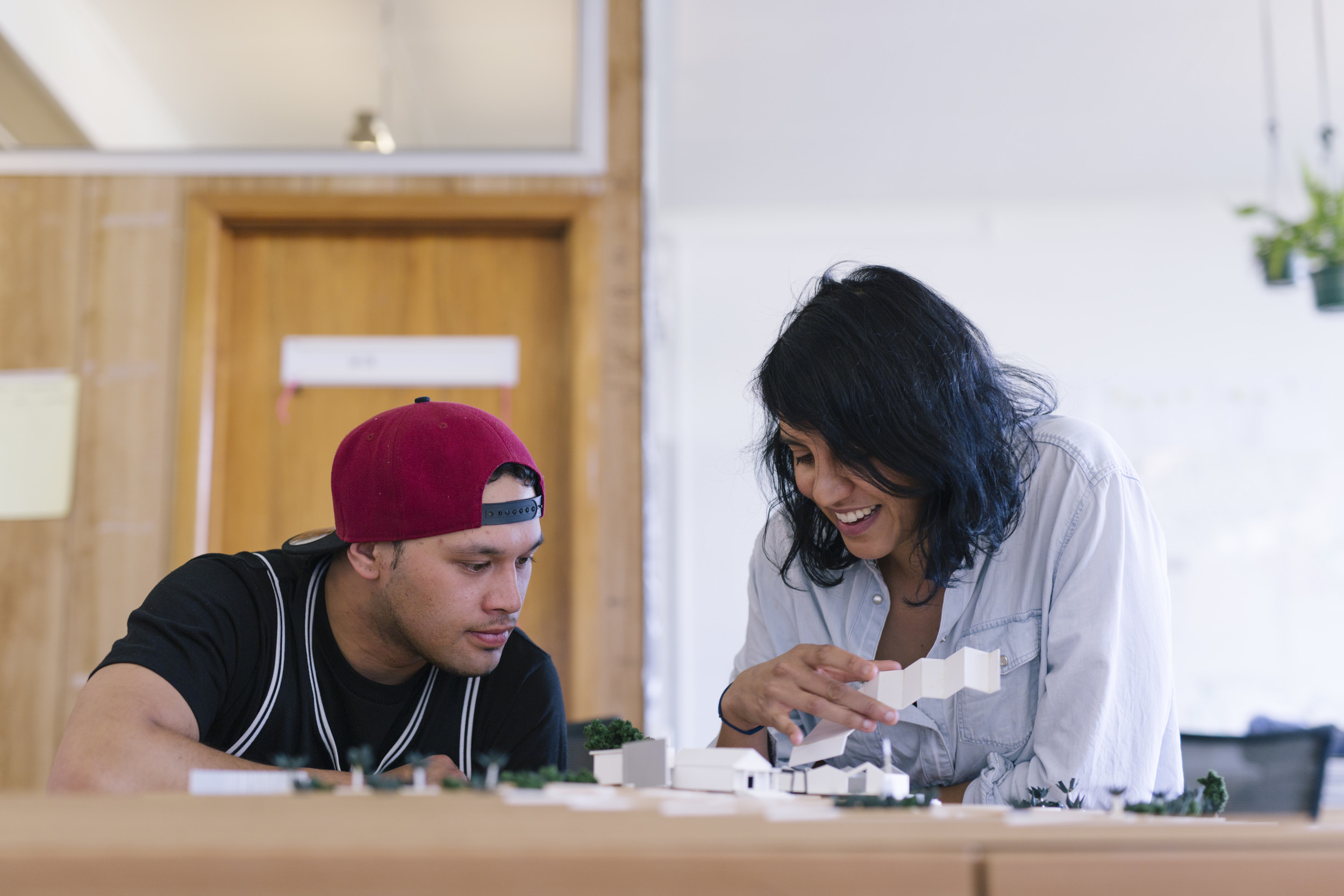 It has been an exciting time for the three young women behind Ākau since they secured a five-year, Catalysts For Change grant from the Foundation in December 2016.
So far, Ākau, which operates from its HQ in Kaikohe, has concentrated on developing an organisational structure that they, their clients and their young students are comfortable with. This process has resulted in a single whānau with two business strands – a social enterprise running a professional design and architecture studio, and an educational trust, offering workshops for young people in Northland, getting them involved in the design of real projects in their communities.

The Ākau kaupapa is grounded in community, design and sustainability – weaving together youth creativity, contemporary design and a sustainable legacy – or as Ākau puts it "design for longevity, not landfill".
"Our funding has allowed us to really explore the current needs in our community, refine some of our programmes and ensure our systems are prepared to handle the growth we are anticipating. Improved programmes have targeted more youth not in education, employment or training positively impacting the number of taitamariki attending workshops. Our organisational kaupapa has strengthened and we have developed our personal skills in leadership, social enterprise and professional development and widened our network within the community, which is proving to be invaluable."
- Ruby Watson, Director of Ākau