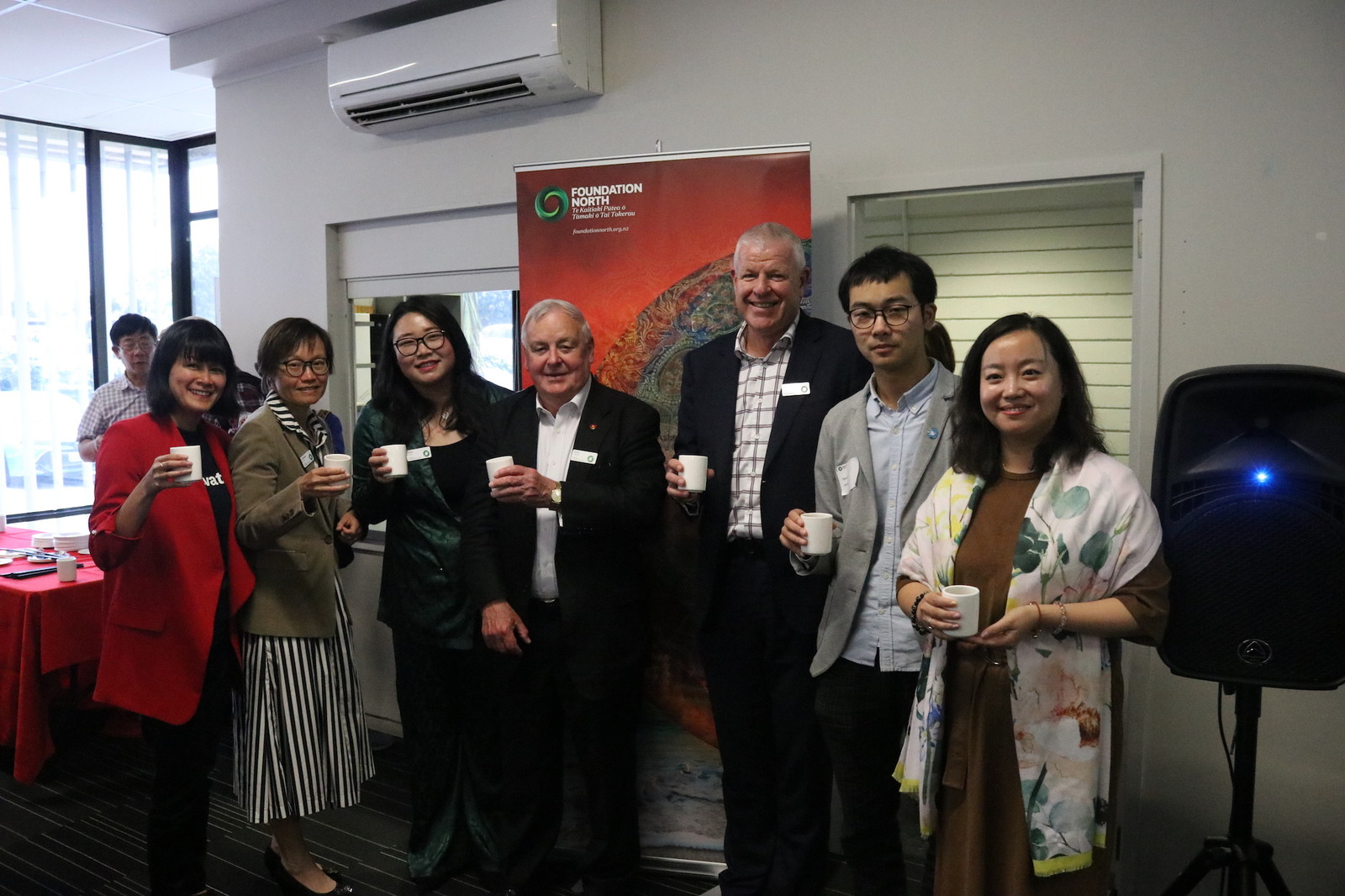 Over 100 members of Chinese charities and not-for-profit groups came along to the Fickling Centre in Mt Roskill on 21 November to find out about Foundation North and our funding programmes.
The information and Yum Cha session was coordinated and promoted with cross-cultural communications agency, Bananaworks, with all communications and marketing in Mandarin.
Jade (Poh-Gaik) Tang-Taylor, our Ethnic Diversity Strategy Activator, conceived the idea of the campaign to raise awareness amongst the Chinese community of opportunities to support their aspirations, and bring about more social cohesion, diversity and social inclusion.
Foundation North trustee Naisi Chen emceed the event in Mandarin and gave an introduction to the work of Foundation North. Connie Lee, our Advisor (Ethnic Diversity) gave a presentation about our funding programmes, with supporting guides translated into Mandarin for participants to take away. Representatives from the Chinese New Settlers Services Trust and Harbour Sport's ActivAsian programme spoke to the packed audience about their organisations and their experiences of successfully applying to the Foundation for support. Yum Cha and networking followed the presentations and gave everyone a chance to connect.
Similar awareness campaigns will run in 2020 to connect with Indian, Filipino and Korean communities as part of the Foundation's Ethnic Diversity Strategy.
Check out Useful Guides in Mandarin on our website here.
Photo: Taking tea left to right are: Jade Tang-Taylor, trustees Michelle Tsui and Naisi Chen, Foundation North Chair John Slater and CEO Peter Tynan with Dave Zhu (ActivAsian) and Gloria Gao (Chinese New Settlers Services Trust).