South Auckland programmes for Pacific older people strengthen confidence in the community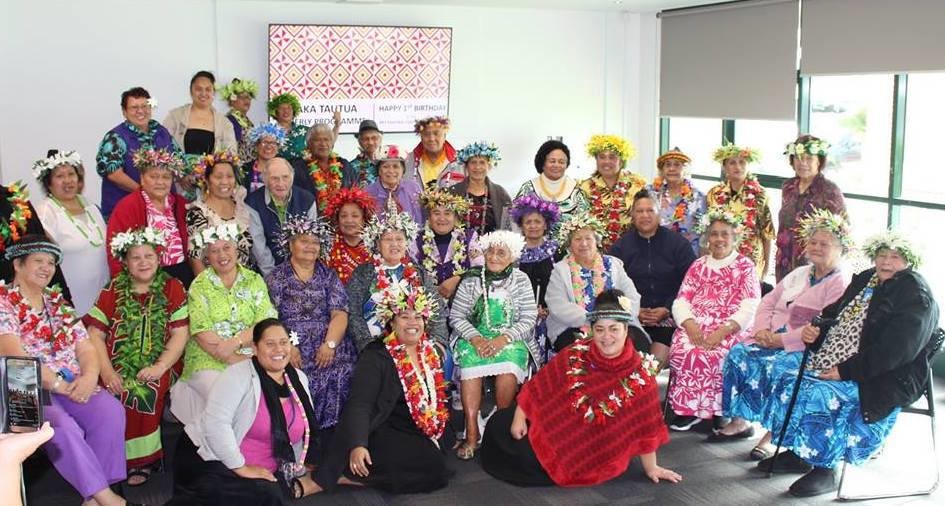 South Auckland's Vaka Tautua has a lot to celebrate next month with more than 300 of its members expected to take part in its 'Celebrate Pacific Matua event' at the Allan Brewster Recreation Centre in Papatoetoe on April 4.
Vaka Tautua's regional manager Kristina Sofele says being able to provide programmes and opportunities for Pacific people to be involved in community initiatives has given families access to services and resources. Its upcoming celebration is a chance to recognise participants from its Older Peoples Day programme which has around 350 members.
"We are delighted to bring all eight of our Older Day Programmes together to Celebrate Pacific Matua," says Sofele. "We have planned awards for each of these groups including two awards to recognise members in categories of Oldest Member, Highest Attendance, Most Contribution and a Volunteer award … there will also be lots of fun, singing and dancing as part of our celebration."  
Another major programme they've been busy with is 'Aiga Carers'. Sofele says around 15 to 20 families are currently involved in the programme which brings together carers of disabilities to learn about what services are available to people with disabilities and information on what kind of support they can access. "We have a great line up of community organisations involved in helping us to reach our Pacific community. The first programme began last week, and we have had a lot of interest and very good turn out from the community," says Sofele.
Both initiatives have been supported with a grant from Foundation North. Sofele says ongoing delivery of these essential community programmes is reliant on grants and community support, both of which has allowed them to build older people's confidence in the community and opportunities to engage with groups that often feel isolated from the community because of their age or disability.
Vaka Tautua is a charitable organisation providing disability, mental health, older peoples, public health and other support services for Pacific people. It also partners with Emerge Aotearoa (in transition housing and sustaining tenancies), works with the Social Wellbeing Board in Māngere and has a growing relationship with Langafonua in Tamaki. 
Photo: Vaka Tautua's Cook Islands Older People's group.