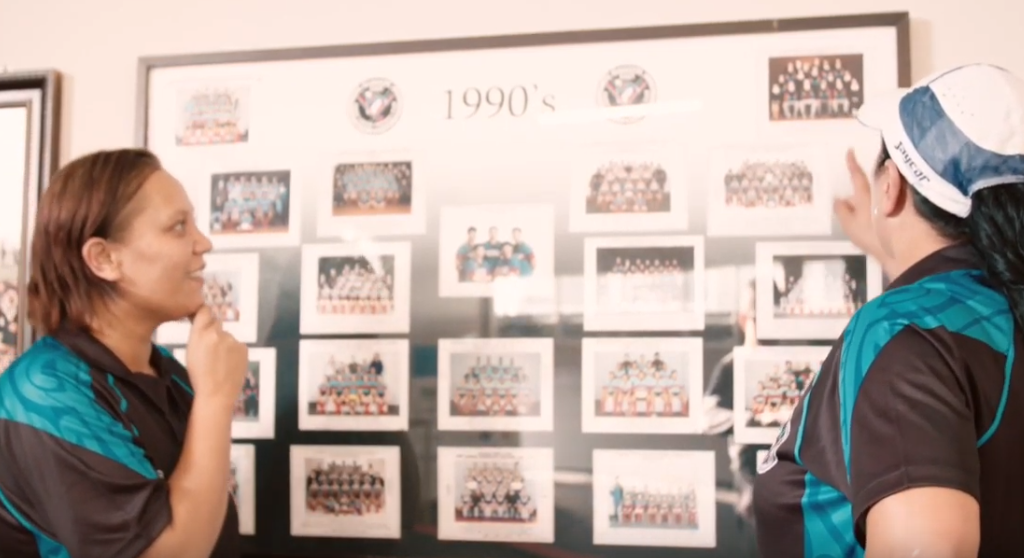 Our latest digital story focuses on the work being done by Tasha Tasmania (Chair) and Valerie Lui (Secretary) at one of New Zealand's largest sports clubs, the Mangere East Hawkes Rugby League Club. The club fields around 50 rugby league teams.  Rugby league is complemented with an active netball programme under the guidance of Leah Snell (Chair) of and Cheryl Witana (Secretary).  Leah and Cheryl have around 40 netball teams on the courts every weekend during the season. 
In the off-season, the club keeps connected to their community and its needs for recreation by offering League Tag opportunities. 
Delivering sporting opportunities, however, is just part of what the club offers.  Under the leadership of Tasha and Valerie, it also acts as a community meeting place and resource centre for its Mangere community. Community initiatives include a homework centre that helps rangatahi incorporate their education alongside their sports training schedules, mental health workshops, smoking cessation support, and celebrations for events such as Mother's Day.
What is happening at Mangere East Rugby League Club is an illustration of the difference dedicated volunteers can make to their communities.