Latest grants for community initiatives and amenities across the region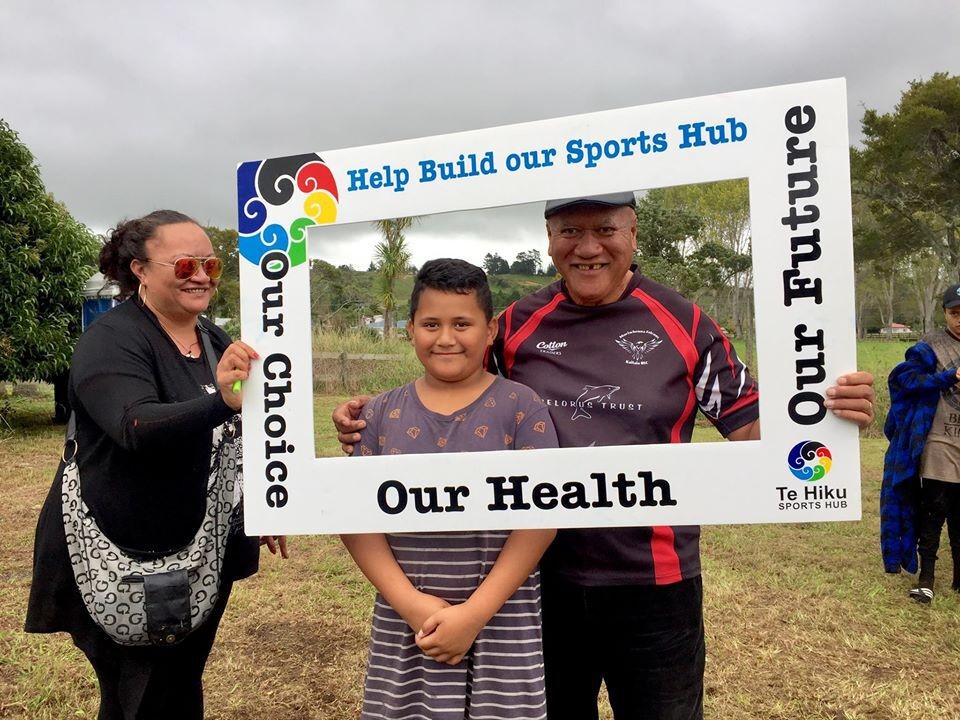 Foundation North has distributed just under twelve million dollars in recent grants to not-for-profit organisations and community initiatives in the Auckland and Northland region. This brings the total distributed for the year beginning 1 April 2019 to $26.7m.
Foundation North makes grants based on the outcomes and priorities that we want our funding to contribute to for the region, including addressing inequalities, strengthening social cohesion, better outcomes for children and youth, enabling community-led economic development and enhancing the natural environment.
The single largest grant was $1,100,000 to Te Hiku Sports Hub, a community-led initiative who sought funding to develop a multipurpose sports club and a new indoor pool complex at Moerua Park in Kaitaia. The development of the facility will offer a number of benefits to the community, from increasing engagement in sport, through to enabling local iwi to deliver their community services. The group hope to encourage engagement and social connectedness within the community through supported strengths-based programming.
"The Far North is a high need community with many people experiencing multiple disadvantages and lacking in quality recreational facilities," says Mark Osborne, Project Manager of Te Hiku Sports Hub. "Our intention is to improve the quality of life, health and social outcomes for the community through increased sport and leisure participation."
Foundation North's Chair, John Slater, commented "Foundation North recognises and values the importance of drawing on the strengths of our communities to enrich lives across our region of Tāmaki Makaurau and Tai Tokerau. We are proud to support our diverse not-for-profit sector, and organisations, large and small, that are making a positive difference to all our lives."
Other major grants included:
      -   Energy Efficiency and Conservation Authority - a grant of $500,000 to deliver the Warmer Kiwi Homes programme in South Auckland, insulating homes built before 2008.
      -   Inzone Education Foundation – a grant of $225,000 for operating costs of providing hostel accommodation to Māori and Pacifica secondary school student.
      -   Belong Aotearoa – a three-year grant of $593,289 to support their work of increasing belonging, resilience and self-determination of new migrants and former refugees in New Zealand.
Environment
A number of grants were made to environmental groups.  These included a grant of $331,000 to Mountains to Sea Conservation Trust to support their educational marine projects, $91,502 to the Kaipatiki Project for operational costs, and Motuihe Trust received $87,863 to support their Wetapunga breeding programme, school programme and shorebird monitoring initiative.
Marae
Quick response grants to support marae restoration and building projects included $21,154 to Nga Tai Whakarongorua Marae and $20,000 to Te Rarawa Anga Mua Trust.
Arts and Culture
Twenty-nine organisations providing services in the arts sector were funded.  These included grants to the Te Pou Theatre Trust ($100,000), a 2-year grant to Women in Film and Television (NZ) Inc ($60,000), Manukau Orchestral Society Inc ($40,000), The Stage Door Inc ($5,000), Auckland Festival of Photography ($25,000), The Massive Company Trust ($75,000) and Dargaville Community Cinema Charitable Trust ($20,000).
Sport
Thirteen groups received funding for their sports-related projects and programmes. These included $96,750 to Auckland Paraplegic and Physically Disabled Association Incorporated, $80,000 to Northland Basketball Incorporated and $50,000 to Waitemata Table Tennis Association.
Photo: Community fundraising for Te Hiku Sports Hub