An honest conversation of insights and learnings from the GIFT initiative shared on Hauraki Gulf Kōrero podcast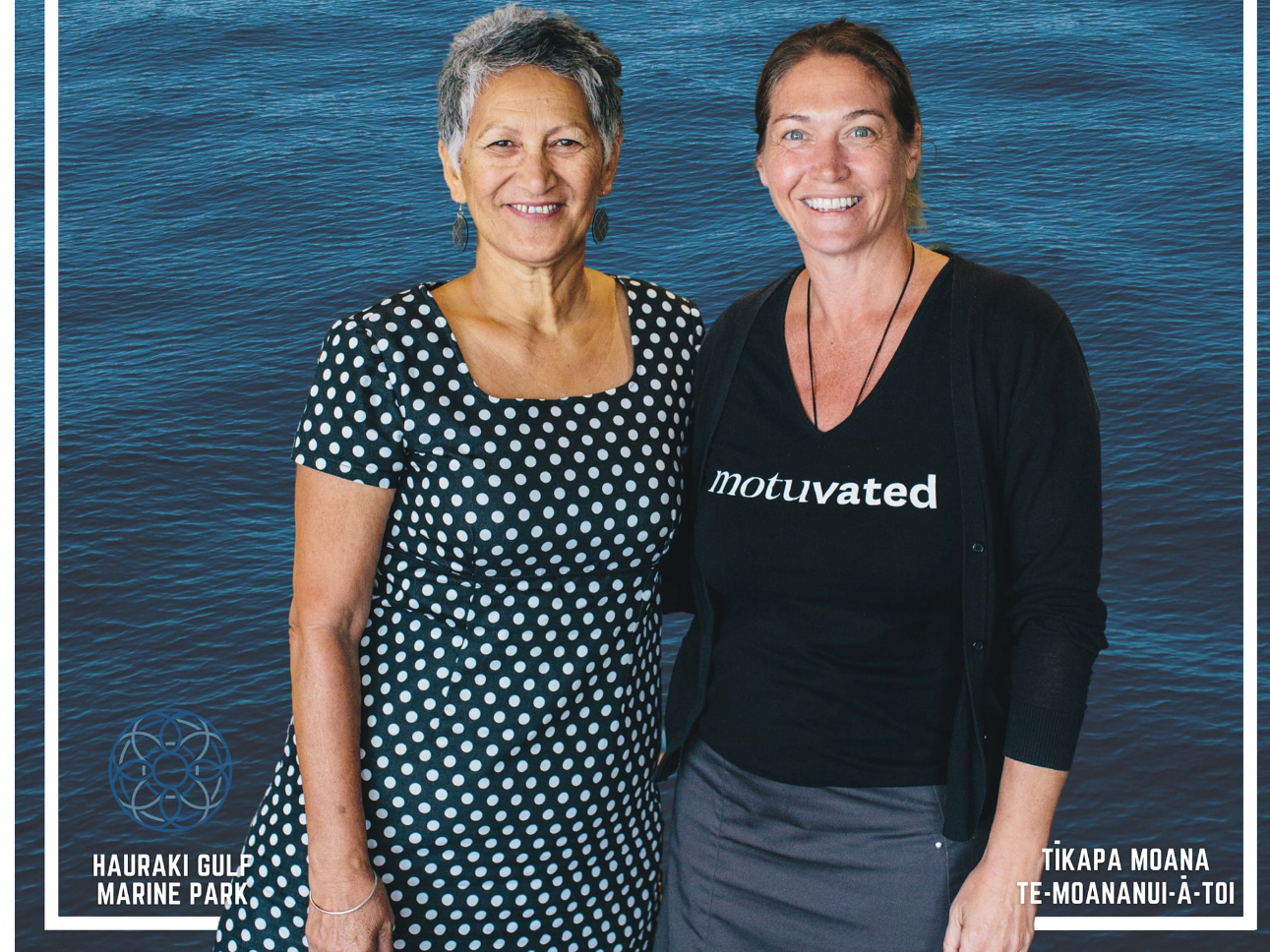 Learnings and insights from the GIFT journey were shared and explored during a recent episode of Hauraki Gulf Kōrero, a podcast series hosted by the Hauraki Gulf Forum Tīkapa Moana Te-Moananui-Ā-Toi.
In the episode, Engagement Advisor Northland and GIFT Cultural Advisor Rosie Nathan (Ngāti Whātua, Ngāpuhi, Ngāti Porou) and GIFT Project Manager Kim Collins shared their kōrero about Gulf Innovation Fund Together (GIFT), from taking a conscious decision to break some of the usual rules of philanthropy to putting the restoration of mauri at the heart of the fund's purpose.
The conversation also explored the genesis of the initiative.
"GIFT was set up as an innovation fund in response to Hauraki Gulf Forum's State of Our Gulf Report which found that despite numerous interventions that all of the environmental indicators were continuing to decline except for the island based conservation initiatives. The fund was set up to break Foundation North's own rules…Because we knew that if we wanted to see radical change for the environment that we needed to break some of our rules to help that change happen," said Kim.
Both Rosie and Kim added their observations and learnings of GIFT over the last 5 years.
"I'm going to speak more about he tangata," said Rosie.
"My learnings in terms of the Gulf there are mana whenua, they are up to 20 iwi that have an interest in the Gulf and for me what I've learnt is that every one of the mana whenua are in a state of redress in different forms. They are also reconnecting and reclaiming their whakapapa, their association with the Gulf and with each other. That's my learning in the last two years."
Kim said the biggest learnings have come from the interactions and feedback from grantees and mana whenua.
"We're seeing and hearing some great conversations and initiatives happening which are road markers to future abundance and health of people and the native species and ecosystems in te taiao. While there are still systemic issues such as outdated legislation, people working in silos with split accountabilities for land and water health that need to be addressed, the growing recognition by tauiwi of the value mātauranga Māori can bring to regeneration initiatives, the initiatives being led by Mana Whenua and the genuine treaty partnerships that are strengthening are demonstrating the way forward for intergenerational impact."
More of the kōrero can be heard on your favourite podcast platform: