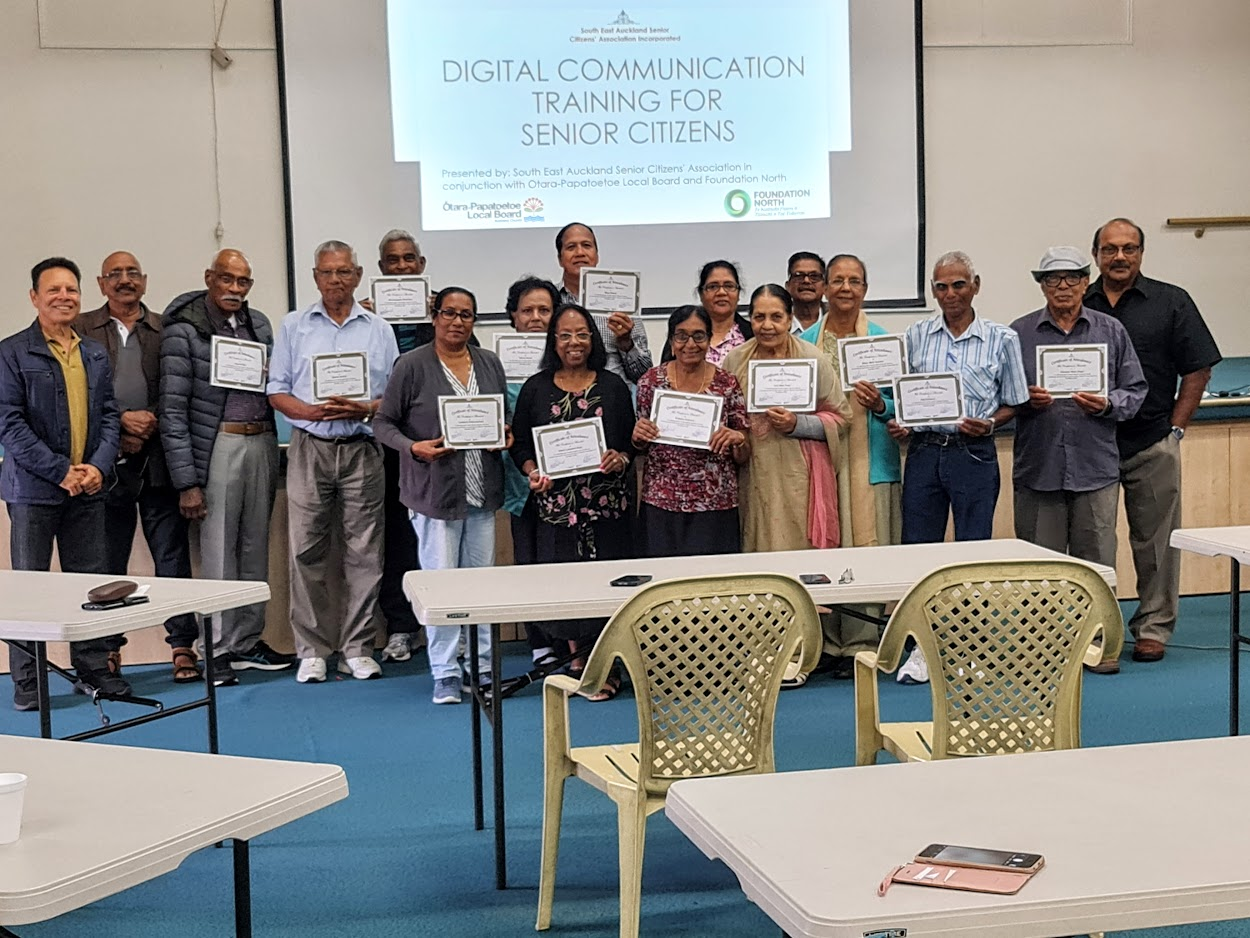 Thank you to South East Auckland Senior Citizen's Association Inc for providing us with this story.
A Quick Response Grant from Foundation North has enabled South East Auckland Senior Citizens' Association Inc. to deliver Digital Training to the Seniors of South Auckland.
Since 2004 the Association has been bringing together Seniors of South and East Auckland Community with the aim of promoting friendship and fellowship among them to enhance the quality of their lives.
The funding supported the Association's work with Seniors from South and East Auckland communities in the use of Digital technology with the following aims:
Build their capacity to identify and respond to their own needs.
Foster community connections to reduce social isolation and
Improve their overall resilience in a lockdown situation.
The grant helped the Association to purchase Smartphones, refurbish laptops and pay for internet services.
The training delivery started on 2nd February 2021. It was initially delivered to the Association's members and then was opened to other Seniors in the area.
The training is an ongoing service provided by the Association and is conducted by volunteers led by Narend Asre. It is conducted over a period of three days with lectures, PowerPoint presentations and hands-on practice. So far 75 seniors have benefited from this Digital Training.
Learning digital skills benefits not just seniors, but also their family and friends. With the ability to engage with others through technology, they can see their loved ones via Viber, Messenger or WhatsApp and not just make phone calls.
Former Police officer, Mr Birja Nand, 74, and former schoolteacher, Mr Jag Prasad, 80, were one of the first to sign up for the course.
"I've learned loads," Mr Nand says. "For example, I now know how to download and install applications."
"I love taking lots of pictures of the people in my life, so it's important to know how to store and find them again. I love listening to music and watching movies on YouTube" says Mr Jag Prasad.
"I've also learned about deleting photos, and the difference between uploading and downloading." says another participant, Mr Kuldip Saharawat.
"I now know how to use the NZ COVID Tracer. I used to just take photos of the QR codes before" says another participant.
Mrs Sushila Kumari, 76, says "I have thrown away my address book after learning how to store contact details in my smartphone".
All participants are now more adventurous and less intimidated by the technology. There have been some amazing transformations with them as they progressed through the course, such as quickly picking up jargon and negative self-talk turning into confidence.