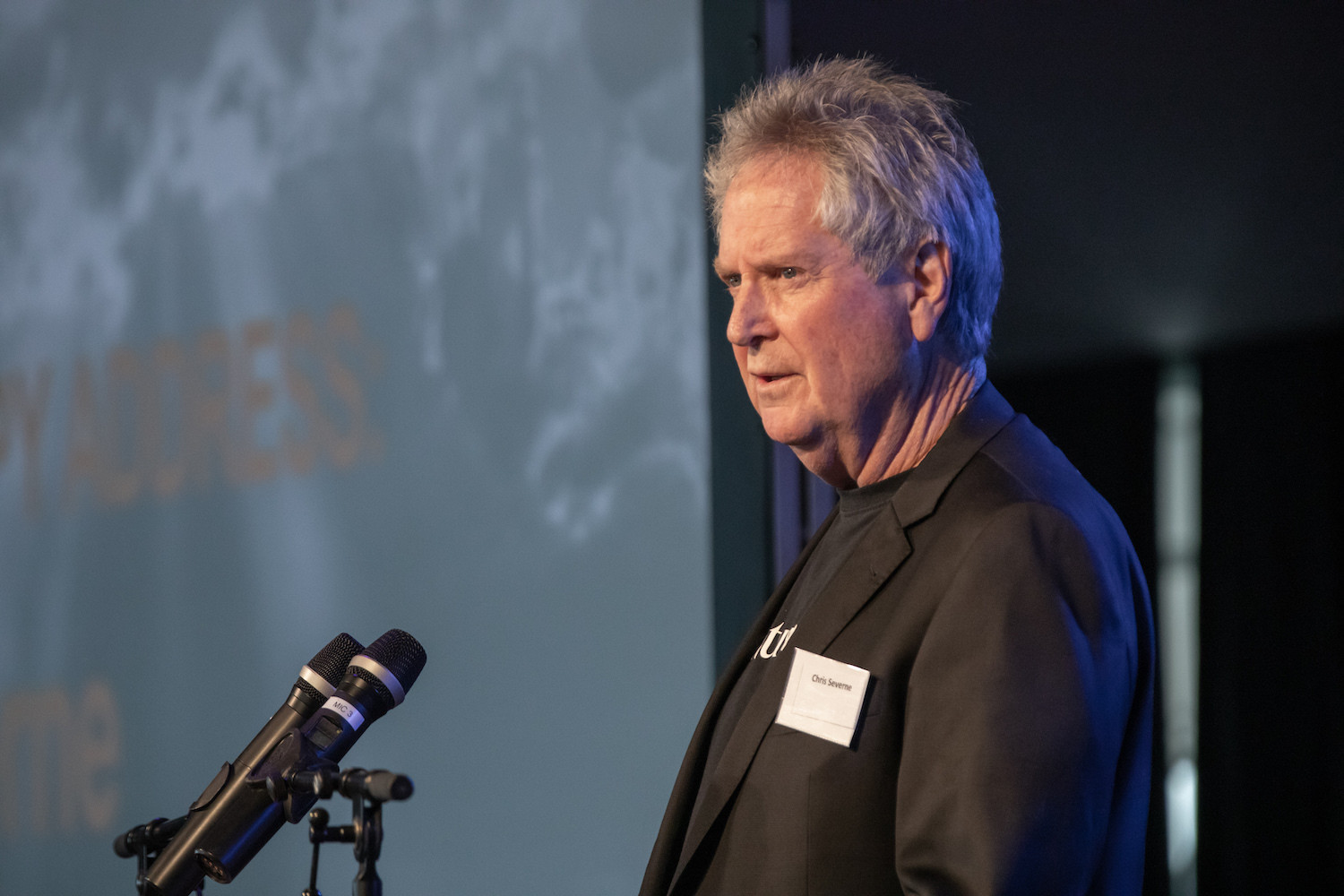 Foundation North has recently approved over $3.2 million of support for initiatives that will protect and restore the region's natural treasures, particularly the Hauraki Gulf.
Trustee Chris Severne, Chair of the Foundation's Grants Committee, was a keynote speaker at the Hauraki Gulf Forum's recent Marine Park Conference where he announced a $2 million boost to the Foundation's G.I.F.T Fund (Gulf Innovation Fund Together), bringing its total investment in the fund to $7 million. 
The G.I.F.T fund supports innovation to restore the mauri (life essence) of the Hauraki Gulf, and has provided more than $4.5 million in grants to researchers, inventors, educators and not-for-profits since its inception three years ago.
"Through G.I.F.T we are seeing that it is possible to start to move the levers for systems change in the Hauraki Gulf", said Mr Severne. "The Hauraki Gulf is a national treasure and we are excited to work in partnership with the Hauraki Gulf Forum and other Gulf stakeholders to restore its wellbeing".
In the Foundation's latest allocation of its core Community Grants programme, significant grants totalling over $1.2 million have also been approved to environmental projects. These grants empower and boost the efforts of not-for-profit environmental organisations, which primarily rely on volunteer workforces, to protect native wildlife species and habitats the length and breadth of the region, and include:.
•$600,000 over 4 years to Forest & Bird to support existing and new practical conservation projects across the Auckland and Northland region, including Ark in the Park (Waitakere Ranges); protection of the critically-endangered Tara-iti/NZ Fairy Tern at Kaipara Harbour; Pest Free Hibiscus Coast; South-East Wildlink (Franklin); Tuff Crater (North Shore) and Kohanga Pekapeka ō Taitokerau, the Northland Bat Recovery Project.
•$478,000 over 2 years to Kiwi Coast Trust towards community-led, collaborative, grassroots pest control to increase kiwi numbers, create safe ecological corridors and improve Northland's biodiversity.
•$108,000 over 2 years to The Little Barrier Island (Hauturu) Supporters Trust for weed eradication and surveillance work on Te Hauturu-o-Toi, NZ's oldest nature reserve.
•$50,000 to Native Bird Rescue Charitable Trust for a full-time programme manager for its Community Wildlife Connections programme on Waiheke Island.  
Photo by Shaun Lee: Chris Severne making the announcement at the Hauraki Gulf Forum Marine Park conference.